Organizing a garden party is an excellent way to get together with friends and family while enjoying the beauty of nature. Whether you are throwing a small gathering or hosting a large celebration, one of the most important elements is deciding on what food to serve.
From light appetizers and finger foods to delicious desserts, here are some great ideas for garden party food that will have your guests talking about it long after the event has ended. With these recipes, you can create a memorable menu that everyone will enjoy!
6 Delicious Garden Party Menu Ideas
You should know what you can cook for a garden party so that it is delicious, comfortable and cozy.
Ranch Water Cocktail
A light and refreshing summertime favorite, this ranch water cocktail is the perfect way to kick off your garden party. It combines vodka, lime juice, sparkling water, and a hint of cilantro for a unique flavor that will keep you coming back for more.
Also, it's gluten-free and can be served with a vegan option. However, you might want to provide a non-alcoholic version as well.
Easy Hummus Recipe With Rice Cake Flowers
This easy to make hummus dish makes a great party snack. It's quick and easy to prepare, plus it looks super cute on the plate. Start by blending together your favorite hummus ingredients. Once the hummus is ready, spread it onto a platter or cutting board and use small cookie cutters to make flower shapes out of rice cakes. Arrange the flowers on top of the hummus for an eye-catching display! Serve with pita bread or vegetables for dipping, and you're all set for your garden party with this delicious snack!
Sun Dried Tomato, Spinach, And Chicken Pasta
This sun-dried tomato, spinach and chicken pasta salad is a great dish to serve at your garden party. It's both flavorful and light – perfect for summer! You'll need some cooked chicken, sun-dried tomatoes, spinach, penne or farfalle (bow tie) pasta and an Italian dressing.First, cook the penne according to package instructions until al dente. Drain and set aside. Meanwhile, cook the chicken however you'd like – either grilling it or cooking it in a skillet with a bit of olive oil. Once the chicken is cooked through, shred or cube it into bite-sized pieces. In a large bowl combine the cooked penne pasta, shredded/cubed chicken, sun-dried tomatoes and spinach. Then drizzle the Italian dressing over top, toss to combine and chill in the fridge until ready to serve. Serve cold or at room temperature, garnished with fresh parsley or basil if desired. [1]
Autumn Apple And Pecan Salad
This autumn-inspired salad is perfect for an outdoor garden party. The combination of tart apples and sweet pecans makes this a dish that's sure to be a hit with your guests.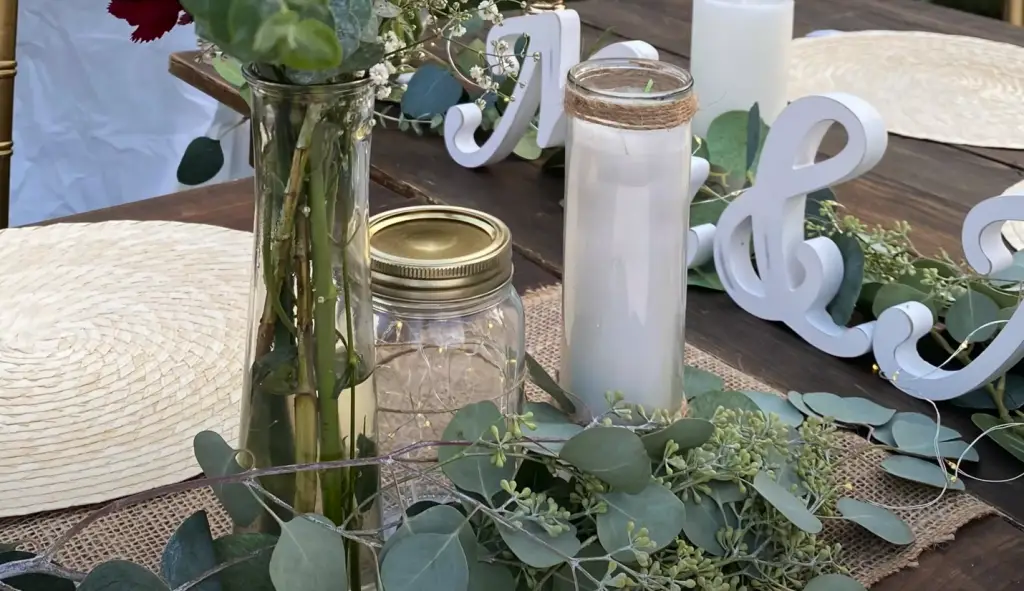 To make, simply toss together diced apples, chopped pecans, shredded carrot, and crumbled feta cheese. Add a light vinaigrette dressing and stir until everything is completely combined. Serve chilled or at room temperature for the perfect accompaniment to your outdoor celebration.
Roasted Artichoke Hearts With Fresh Herbs
Roasted artichoke hearts are a great garden party food!
Drizzle with olive oil and season with salt, pepper, and fresh herbs such as rosemary or thyme. Roast in the preheated oven for 25-30 minutes until golden brown. Let cool slightly and serve as an appetizer or side dish! Guests will love the combination of flavors and textures this dish provides. Add a squeeze of lemon juice to bring out the flavor even more!
Best Keto Apple Caramel Cheesecake Cups
For a sweet and sugar-free treat, try these delicious Keto Apple Caramel Cheesecake Cups! Starting with a keto crust made of almond flour, coconut flakes and butter, these cups are filled with a smooth cream cheese filling flavored with apples, vanilla extract and cinnamon. The top is finished off with a homemade low-carb caramel sauce that is sure to tantalize your taste buds. Serve this as an alternative dessert option at your next garden party and you'll be sure to have all the guests begging for more! [2]
Cocktail Recipe For Garden Party
A classic cocktail recipe that is sure to be a hit at your garden party is the Moscow Mule. This drink features vodka, lime juice, and ginger beer. To make it, combine 1 ½ ounces of vodka, the juice from one lime wedge, and 4 ounces of cold ginger beer in a copper mug or glass filled with ice. Garnish with a lime wedge for an extra bit of flavor and visual appeal.
For something even simpler and more refreshing, try this combination: 1 part gin, 2 parts tonic water, and a splash of cranberry juice. Fill a tall glass with ice cubes and add all ingredients before stirring together gently to combine. Add some fresh mint leaves for garnish if desired!
Jen's Autumn Apple And Pecan Salad
This salad is the perfect combination of sweet and savory. It starts with a bed of fresh greens and is topped with shredded apples, toasted pecans, feta cheese, and dried cranberries. To finish it off, drizzle a light honey-citrus vinaigrette dressing over the top. This salad pairs perfectly with some freshly grilled chicken or fish for an easy garden party meal. [3]
Shannon's
Planning a garden party requires careful consideration of the foods that will be served. A few classic recipes are delicious crowd pleasers, while some modern twists can make your garden party stand out from the rest.
Start off with light snacks like vegetable platters served with creamy dip and crackers, or meat and cheese trays with an array of artisanal cheeses. These small bites will help keep your guests going until it's time for the main dishes.
For mains, barbeque favorites such as burgers, hot dogs, ribs and sausages are sure to please everyone at your garden party. Serve them with corn on the cob and coleslaw for a complete meal. Additionally, grilled vegetables like eggplants and bell peppers can be added for a more health-conscious option.
For dessert, why not try some homemade treats? Create an array of pies, cakes and tarts that you can cut into small slices for your guests to enjoy. And don't forget about the drinks! Serve up homemade lemonade or iced tea with fresh mint leaves for a refreshing beverage.
With these ideas in mind, your outdoor celebration is sure to be a success!
Anne's Caramel Apple Cheesecake Shooters
These Caramel Apple Cheesecake Shooters are the perfect sweet treat for your garden party! They're easy to make, with a creamy no-bake cheesecake filling, crunchy graham cracker crust, and a delicious drizzle of caramel sauce. Your guests will love these mini bites of heaven!
To make Anne's Caramel Apple Cheesecake Shooters you'll need:
8 ounces cream cheese, softened
¼ cup sugar
½ teaspoon vanilla extract
2 Granny Smith apples (peeled, cored and diced)
1½ cups crushed graham crackers
6 tablespoons melted butter
Caramel ice cream topping, for garnish
To make the cheesecake shooters:
In a large bowl, mix together the cream cheese, sugar and vanilla until creamy. Stir in the diced apples.
In a separate bowl, combine the graham cracker crumbs and melted butter. Divide the mixture evenly between 10-12 shot glasses or small jars. Press the graham cracker mixture down gently with your hands to form a crust on the bottom of each glass/jar.
Spoon 1 tablespoon of cheesecake filling into each glass/jar, on top of the crust layer. Top with additional caramel sauce if desired and serve chilled! [4]
Want More Outdoor Dining Inspiration?
When it comes to outdoor dining, the possibilities are as endless as your imagination! If you're looking for more inspiration in planning your garden party menu, consider trying some of these ideas:
Serve up a delicious fruit and cheese platter with a few slices of fresh bread.
Try an array of cold finger foods like sandwiches, wraps and mini pizzas.
Make a variety of creative salads like potato salad, quinoa salad and healthy coleslaw.
Prepare some savory veggie or meat kebabs that grill quickly over hot coals.
Offer a selection of condiments such as mustards and BBQ sauces for guests to customize their meals.
Provide a selection of beverages, like iced tea, lemonade and soft drinks.
Add some sweet treats to the menu with a variety of cookies and cupcakes.
Looking For More Supper Club Ideas?
If you're looking for something a bit more fancy and upscale, why not try out some classic supper club dishes? Some of our favorite ideas include beef Wellington, lobster tails with butter sauce, asparagus risotto, and mini quiche lorraine. All of these recipes are delicious and sure to impress your guests. You can even add a few sides like roasted potatoes or ratatouille to make the meal extra special. No matter what you decide to serve at your garden party, make sure it reflects your unique style!
Pin It!
If you're looking for a fun way to serve food at your garden party, consider using decorative pins! Fill several large glass jars with an array of different foods and provide guests with colorful pins to select their favorite items.
This is a great way to encourage interaction between guests as they try out new combinations of flavors. Think outside the box and include things like hummus dip, olives, nuts, cheese cubes, fruit slices, crackers, and more. Not only will this presentation look beautiful in your garden setting but it's also sure to be a big hit among your guests! [5]
---
FAQ
What should I serve at an outdoor party?
When it comes to outdoor parties, there are plenty of options when it comes to food.
Finger foods such as chips and dip or crudités can be served as appetizers. You can also offer make-your-own sandwich or taco bars with an assortment of fillings and toppings. Cold drinks like iced tea, lemonade, and fruit smoothies are essential for any garden party. Also, don't forget to have a selection of desserts like homemade cookies, brownies, cupcakes, and ice cream for your guests to enjoy. However you choose to serve your food, make sure it's fresh and plentiful. Nothing beats a great garden party with delicious food!
What are the best finger foods?
Some of the best finger foods for a garden party include mini sandwiches, quiche bites, hummus and crudite platters, vegetable spring rolls, and cheese boards. Mini sandwiches are a classic choice that are sure to be a hit with guests. Quiche bites are also easy to make and can be served warm or cold. Hummus and credite platters are a great way to add some color and flavor to the food table. Vegetable spring rolls are an easy and delicious option for guests who may not like sandwiches. And cheese boards can be personalized with different types of cheeses, crackers, fruits, and nuts that both children and adults will enjoy.
What vegetables for outdoor parties?
When it comes to outdoor parties, the key is to choose vegetables that can stand up to the elements. Carrots are a great option as they are hearty and crunchy. You can easily prepare them in advance and keep them cold until needed. Broccoli also works well because it's sturdy and doesn't require too much preparation or seasoning. Other good choices include bell peppers, cucumbers, snow peas, and tomatoes. If you're looking for something a bit more unique, why not try roasted eggplant? This is a delicious and satisfying vegetable dish that can be served warm or cold. You can also add some bright pops of color with roasted red peppers or corn on the cob. For a light and refreshing side dish, why not make a crisp salad? Choose vegetables like cucumbers, tomatoes, spinach, kale, carrots, and bell peppers. Then add in some nuts or seeds for crunch and dress it up with your favorite vinaigrette. You can even spice it up by adding grilled shrimp or chicken.
What is the cheapest food to make for a party?
One of the most affordable and delicious food options for a garden party is to use an array of finger foods. These can include dishes like chips, dips, sandwiches, vegetables with dip, quiches and mini pies. You could also try preparing items like skewers of meat or vegetables. Other popular choices are salads, fruits and cheese platters. Having a variety of small dishes to choose from is an inexpensive way to feed a large number of people.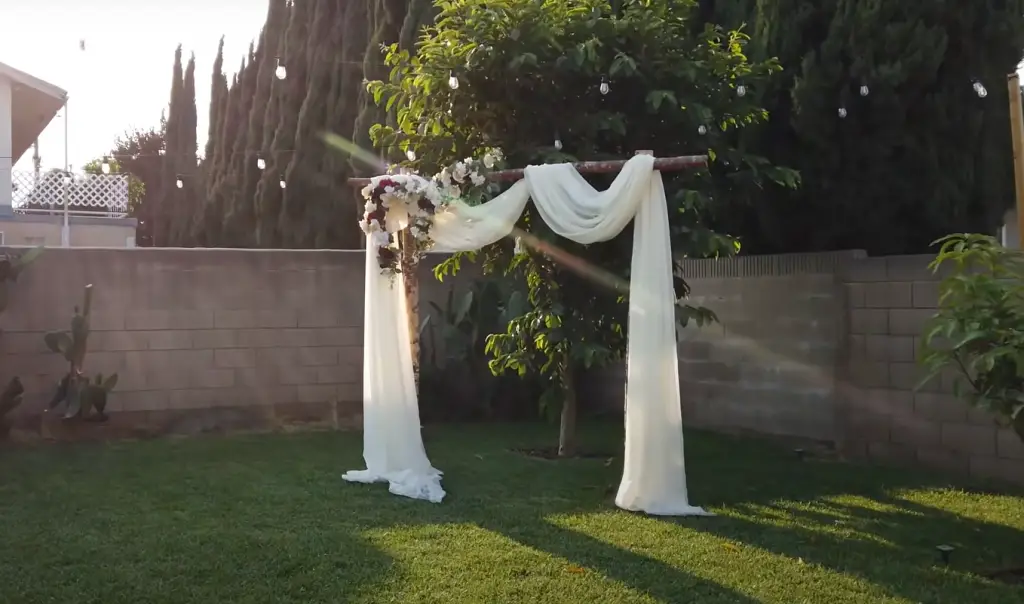 You could also opt for something like a taco bar or potato bar, where guests can choose their own fillings and toppings. This type of food is relatively inexpensive as it only requires the purchase of the key ingredients and no cooking. Another option is to make a big batch of soup or chili and serve it with sides such as cornbread, rolls or crackers. These types of dishes can be made ahead of time and reheated when needed, making them ideal for large events. Additionally, you can consider serving cold cuts of meat or a variety of cheeses with crackers and bread. This option is both convenient and budget-friendly.
How do I host a cheap garden party?
Hosting a garden party doesn't have to be expensive. Here are some of the top tips for hosting an affordable, yet enjoyable, garden party:
Stick to simple menus. Keep your food choices simple and budget-friendly. Serve dishes that can easily be prepared beforehand and don't require much fuss or preparation the day of. Popular options include salads, sandwiches, wraps, and simple grilled foods.
Limit your alcohol selection. Serve beer and wine instead of making cocktails or mixed drinks as these require additional ingredients which can drive up costs. You can also opt for non-alcoholic beverages such as sparkling juices or iced tea to keep costs down.
Have a potluck. Ask your guests to each bring a dish or two so you don't have to foot the entire bill for all the food at the party.
Repurpose decor items from around your home. Get creative by utilizing existing decorations and furniture, like outdoor cushions and pillows, that are already in your home for the party.
Utilize nature to save money. Take advantage of the natural beauty of your garden by using potted plants, flowers and trees as decorations.
Purchase in bulk when you can. When buying food items like chips or snacks, it's often more cost-effective to purchase them in bulk instead of individually.
Host an outdoor movie night. Instead of having a standard garden party, consider setting up a projector and hosting an outdoor movie night.
How do you keep food for an outdoor party?
When hosting a garden party, it's important to make sure your food is safe and tasty. To keep your food fresh during an outdoor event, you should use insulated coolers or iced beverage tubs to store cold items like salads and sandwiches. For hot foods like grilled meats or roasted vegetables, use warming trays or chafing dishes to keep them warm. Be sure to use safe food handling practices like covering your food and making sure to keep it away from direct sunlight or extreme temperatures. Additionally, provide plenty of condiments and sauces for guests to customize their meal. Finally, make sure to have extra trash bags on hand for easy cleanup! With these tips in mind, you'll be able to serve delicious food that your guests will love. Also, don't forget to include options for those with dietary restrictions so that everyone can enjoy the food at your garden party.
What do you serve at an outdoor party in the winter?
When entertaining outdoors in the winter, there are a few dishes that will keep your guests feeling warm and cozy. Consider serving soups and stews made with seasonal vegetables like squash, sweet potatoes, and parsnips. Hearty lasagnas or comforting macaroni and cheese also make great main course options. For sides, opt for roasted root vegetables, mashed potatoes, or warm grain salads. For dessert, classic pies are always a crowd pleaser and you can't go wrong with simple cookies or brownies. Don't forget to keep your guests warm with hot chocolate, coffee, spiked cider or mulled wine! These delicious dishes will ensure that your outdoor winter party is
a hit. ​By keeping your menu warm and cozy, you can make sure that your guests have a great time despite the chill!
How do you throw a successful outdoor party?
Planning a successful outdoor party doesn't have to be difficult. With the right food, atmosphere and decor, you can throw an unforgettable event. Here are a few tips for throwing the best garden party: 
Choose the perfect menu. When choosing what food to serve at your garden party, keep in mind the type of guests you'll be having. If most of your guests are adults, serve light appetizers such as mini quiches or veggie platters. For a kid-friendly garden party, opt for snacks such as trail mix and mini sandwiches.
Have fun with decorations. Decorations can make all the difference at a garden party, so use your creativity and have fun with it! Hang string lights across the yard for a festive atmosphere, or make tissue-paper flowers to adorn tables.
Set up games and activities. To keep everyone entertained, set up lawn games such as horseshoes or cornhole and organize some group activities like scavenger hunts or karaoke.
Provide comfortable seating. Make sure your guests are as comfortable as possible by providing plenty of seating options, such as folding chairs, benches and blankets. And don't forget to provide enough umbrellas or tents for shade!
What is 5 fingers food?
Five-fingers food is a term used to describe an easy, casual way of serving snacks and finger foods in parties. It refers to the notion that each guest can easily take five items with their hands, such as sandwiches, chips, olives, fruits or vegetables. The idea behind 5 fingers food is that it makes it easy for people to mingle and socialize while they eat. Also, it eliminates the need for plates and cutlery. Worth noting is that five-fingered food can be either savory or sweet, providing guests with a variety of options. However, it's important to keep in mind that guests may have different dietary needs, so you should be sure to provide a variety of options.
What are the 4 most popular foods?
When it comes to garden party food ideas, there are four popular choices: sandwiches, salads, chips and dip, and a variety of desserts. Sandwiches can be made with a variety of meats and cheeses or vegetarian options like hummus and vegetables. Salads can include traditional green salads as well as creative combinations such as pasta salads and fruit salads. Chips and dip can include a variety of flavor combinations such as salsa, guacamole, queso, hummus and more. And for dessert there are always favorites like cookies, brownies, cakes, pies and cupcakes. With the right combination of these four food items, you'll be sure to have a garden party that will be remembered and enjoyed by all. Worth noting is that it's important to consider how much time and effort you can put into making the food for your garden party. Some ideas may require more preparation than others and some items such as sandwiches or salads may require refrigeration if not served immediately. The key to successful garden party food is finding the right balance between easy-to-prepare options and those that will make a lasting impression.
Useful Video: Outdoor Tea Party ~ DIY Farmhouse Table ~ Garden Party Setup ~ Summer Garden Party ~ DIY Tablescape
Conclusion
Selecting food and beverages for a garden party can be an exciting process. With the right combination of dishes, everyone in attendance will be sure to have an enjoyable time. From light finger foods to full-course meals, there are endless possibilities for garden party food ideas. Consider preparing dishes that are appropriate for the setting and season, such as barbecued burgers and refreshing summer drinks. Don't forget to add some decorative platters for added flair! With a little creativity and the right ingredients, your garden party is sure to be a hit.
---
References:
https://www.tasteofhome.com/collection/garden-party-food/
https://www.bbcgoodfood.com/recipes/collection/garden-party-recipes
https://stacyling.com/6-delicious-garden-party-menu-ideas/
https://sugarandcharm.com/garden-party
https://www.thepondsfarmhouse.com/the-best-menu-for-garden-party/