Transform your outdoor space into a beautiful and functional living area with the right patio pavilion ideas. There are many ways to utilize the extra space in your backyard, whether you want to make an outdoor dining area, entertainment space, or a quiet spot for your family and yourself to relax. From wood pavilions to steel frames and canvas canopies, there is something for every budget and style preference. These great ideas will help you find the perfect pavilion to enhance your outdoor oasis.
Outdoor Pavilion Ideas: Uses
Outdoor pavilions can be used in a variety of ways. For larger spaces, they can provide shelter for an outdoor kitchen or dining area, allowing you to enjoy your meals outdoors without the worry of inclement weather.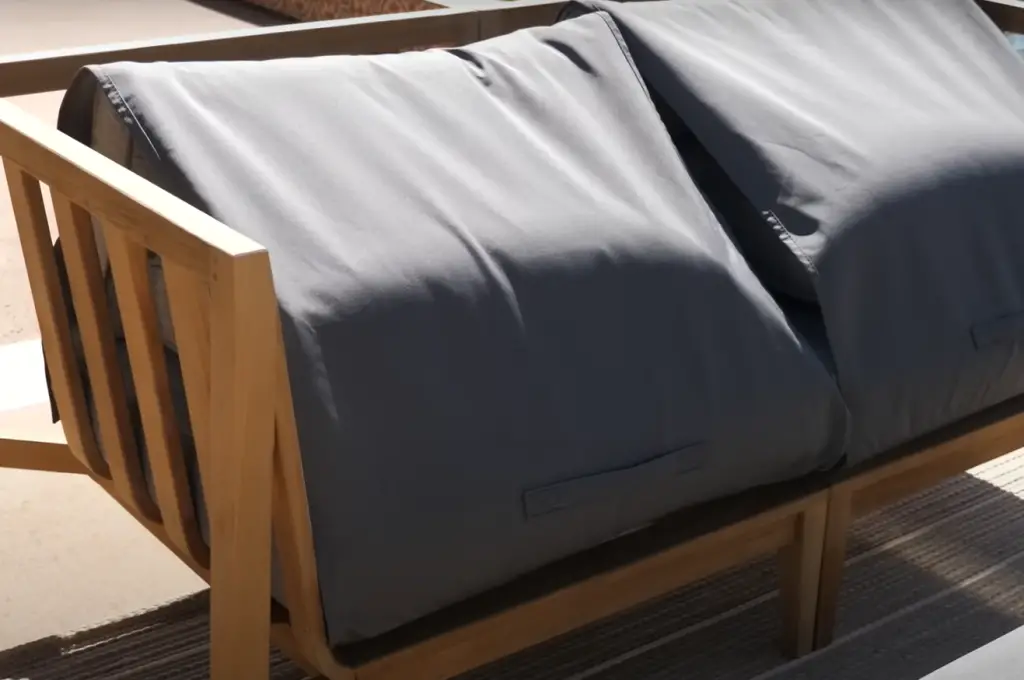 In smaller spaces, they can create a cozy seating area that is perfect for relaxing and entertaining friends and family. Moreover, shelters can also serve the purpose of providing a shady spot to escape from the scorching heat during summers. Pavilions are not only aesthetically pleasing but also provide practical benefits such as protection from wind and rain, offering additional privacy, and increasing resale value of your home.
Outdoor Kitchen Pavilion
Outdoor kitchen pavilion ideas are perfect for creating a comfortable outdoor entertaining space. A kitchen pavilion can be as simple or elaborate as your needs and budget allow, from a small breakfast area to a fully-equipped outdoor cooking station. Whether you're considering building an all-in-one outdoor space for dining, grilling, and entertaining or just adding some basic amenities, here are some ideas to get you started.
Grill Station: Any outdoor kitchen is incomplete without a grill station. Choose from charcoal, gas, and electric grills depending on your cooking preferences and budget. Install it in the center of your cooking pavilion for easy access and add plenty of counter space for prepping and grilling.
Bar Area: A bar area is essential for entertaining family and friends outside. Add a countertop to your pavilion covered with a granite or marble surface, then add stools or chairs around it so guests can gather around as you mix drinks.
Pizza Oven: For a truly unique addition to your outdoor kitchen, install a wood-fired pizza oven. This will allow you to make delicious pizzas from scratch with all the flavor of a traditional Italian restaurant.
Storage Space: Any outdoor kitchen should have plenty of storage space so you can easily store pots, pans, dishes, and other cooking essentials. Consider installing cabinets or drawers that will help keep your kitchen organized and looking tidy.
Sink Station: A sink station is necessary for any outdoor kitchen, so you can clean up after cooking meals. Choose from a variety of stylish sinks to match the decor of your pavilion and make sure it's connected to a water line for easy access. [1]
Poolside Structure
Giving your pool area a stylish and functional upgrade is easy when you install a poolside structure.  Whether you're looking for a multifunctional gazebo or an open-air pavilion, these structures provide the perfect spot for entertaining friends and family, lounging in the sun, and storing all of your outdoor supplies.
When it comes to poolside structures, there's a style that fits every aesthetic. Whether you prefer an open-air pavilion with woven shades and rustic accents, or a modern gazebo with contemporary lines, these poolside structures create a stunning visual effect that will take your backyard oasis to the next level.
For a truly unique look, consider a poolside cabana or tiki hut. These structures come in various shapes and sizes, making them easy to customize with cushions, pillows, and outdoor furniture that will keep your guests comfortable for hours on end.
Hot Tub Cover
When planning for patio pavilion ideas, it is essential to include the cover for your hot tub as an important element to consider.
There are several different types of hot tub covers available, so you will need to choose the one that best suits your needs. Hot tub covers are commonly made from materials such as canvas, aluminum, or vinyl. These three materials are highly durable and can shield your hot tub from weather-related harm. They are available in various colors and styles to match your outdoor design.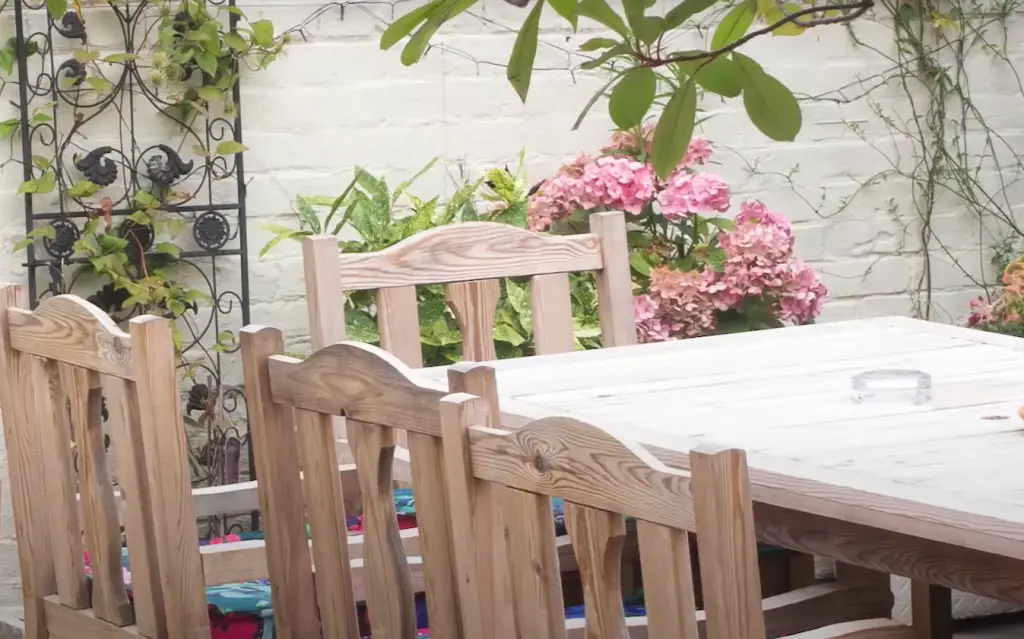 You may also want to consider adding a custom-fitted cover, which can offer additional protection and style. [2]
Dining Space (Casual Or Formal)
When designing a patio pavilion, you may want to consider adding a dining space to your design plans. Whether casual or formal, this is the perfect place for friends and family to gather around a table and enjoy each other's company. Consider installing outdoor lighting so that everyone can see what they are eating in the evening hours. Add a few comfortable cushions to the seating area for those extra cozy nights. With plenty of options out there, you can customize your dining space with any kind of furniture and decorations that you choose. Add some hanging plants or wind chimes for a peaceful ambiance to enjoy while eating al fresco. Most importantly, don't forget an umbrella to provide shade on sunny days. Whether you opt for an intimate and cozy setup or a large open space, your dining area can become the centerpiece of your patio pavilion design.
Outdoor Living Room
A patio pavilion is ideal for making an outdoor living room. This item offers both sun and rain protection, as well as a stylish outdoor space to unwind and relax. There are many options available for creating a custom-built patio pavilion, including materials like wood, metal, fabric, and more. You can create an outdoor living room that is comfortable and stylish to suit your needs and style preferences. Consider adding features like a fireplace, built-in seating, or even a bar area for entertaining guests. With the right design, a patio pavilion can be the perfect spot to relax after a long day or host fun parties with friends and family!
Seating/Reading Area
A seating/reading area is a great way to enjoy your patio pavilion. Oversized chairs and couches are perfect for lounging and conversing with friends or family under the shade of the pavilion.
Potted plants and trees can also be added to create a peaceful outdoor oasis. Adding a few bookshelves or small tables can provide a space for reading or working outdoors, allowing you to enjoy the fresh air without having to leave the comfort of your patio pavilion. If you have young children, consider adding some outdoor toys and games in this area to keep them entertained.
[3]
Picnic Areas
Picnic areas are a popular addition to any patio pavilion. They provide a great spot for outdoor meals, family gatherings, and other special events. Depending on the size of your space, you can choose from built-in picnic tables or standalone benches. For added comfort and convenience, consider adding an umbrella for shade or even an outdoor kitchen with a sink, refrigerator, and other amenities.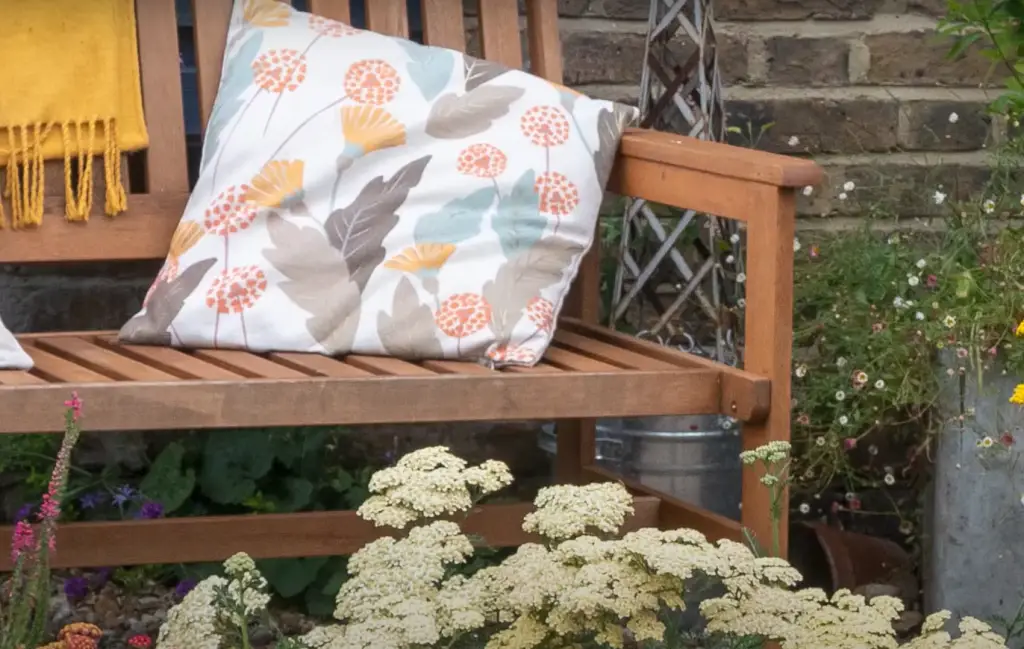 If you have the budget for it, consider also installing an outdoor fireplace to add ambiance and warmth in cooler months. Your patio pavilion can become a great place for creating family memories that will last forever, especially with the inclusion of picnic areas.
Event Spaces
A patio pavilion can be converted to an outdoor event space. With the right amenities and decorations, your guests will feel like they are in a different world just steps away from your home. An outdoor kitchen is a great addition for larger gatherings, allowing you to prepare food without leaving the space. A comfortable seating area with chairs, couches or benches make for a cozy gathering spot. For entertainment, consider adding lights for an evening event, or even a projector and screen to watch movies. To enhance the atmosphere of your space, bring in some potted plants and twinkling string lights. A pavilion is a great option for creating an outdoor venue that can help you host a memorable event with ease.
Additional Backyard Shade
In addition to traditional patio pavilions, there are other backyard shade structures that can add convenience and comfort to your outdoor space. For example, an awning or retractable pergola is a great way to provide variable amounts of shade for your patio. A gazebo is another popular option that provides a sturdy shelter with open sides.
This way, you can create an entire living area in your backyard that offers protection from the elements when it's needed.
[4]
---
FAQ
What is the difference between pergola and pavilion?
An outdoor structure called a pergola is made up of vertical posts or pillars and has a roof-like lattice for support. It provides some shade and protection from the elements, but its open design allows more sunlight to filter in compared to a pavilion. A pavilion is typically larger and more permanent than a pergola, with four walls (or more) and a solid roof. Pavilions offer an outdoor living space while also providing protection from the sun, rain, and other elements.
What is the difference between pavilion and patio?
Although people often use the terms pavilion and patio interchangeably, it's important to note that the two actually mean different things. A pavilion is a larger structure typically built in an open area that's designed to offer shelter from the elements and provide a covered space for gatherings or events.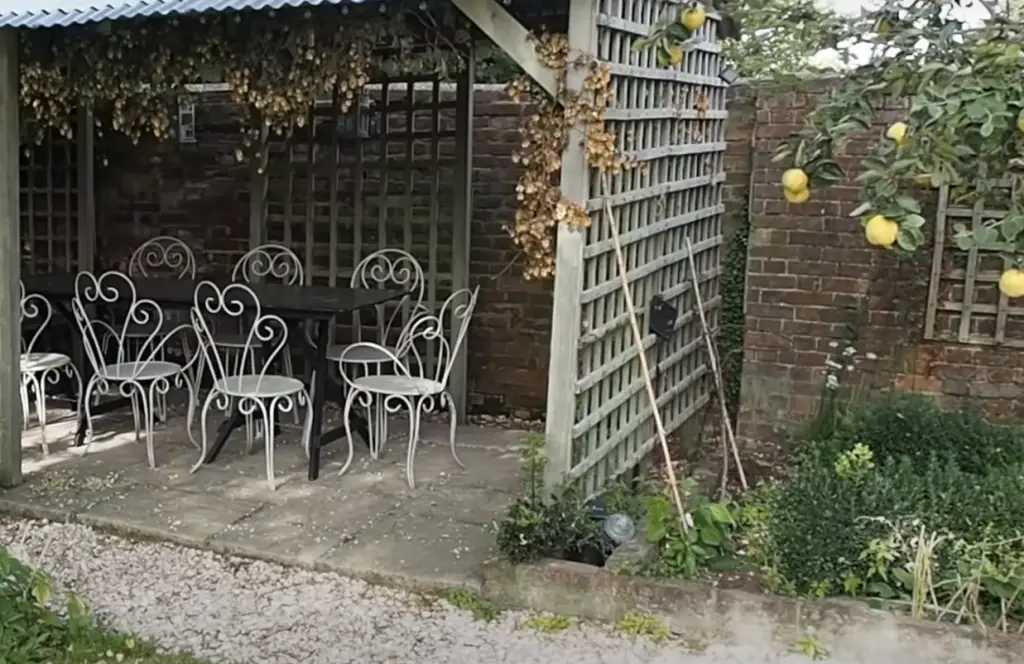 On the contrary, patios are generally smaller than pavilions and are frequently connected to the house. They are meant to be an outdoor area for unwinding or hosting gatherings.
What is the best roof material for a pavilion?
The best roof material for a pavilion depends on the climate and location of your outdoor patio. Generally, metal roofs are a great option as they offer protection from rain, snow, hail, and other elements of nature. You can choose from several different types of metal roofing materials like aluminum, steel, copper, zinc alloy or stainless steel. It is important to consider the weight of the roof material when selecting it for your outdoor pavilion, as heavier materials may require additional support or reinforcement. Additionally, some metal roofs come with a coating that helps protect against corrosion and fading from UV rays. If you live in an area with extreme weather conditions like hot summers and cold winters, you may want to consider a material that is specially engineered for such conditions.
How tall should an outdoor pavilion be?
The height of an outdoor pavilion is largely dependent on a few parameters such as the size and shape of the area it will be placed in, the type of roof it will have, and any other features that may limit or influence its height. Typically speaking, outdoor pavilions should stand between 8-12 feet tall to provide adequate protection from the elements, such as rain and sun. However, if using a pitched roof or other large features, it may be beneficial to increase the height of your outdoor pavilion for better protection. Additionally, if you are installing an outdoor pavilion in an area with strong winds, building a taller structure can help provide more stability. Ultimately, the height of your outdoor pavilion should be determined by the purpose you have in mind for it.
What is a small pavilion called?
A small pavilion may be referred to as a gazebo, pergola, or arbor. Gazebos are typically free-standing structures with a roof and walls that provide shade and shelter from the elements. Pergolas typically consist of wood or metal support beams arranged in an open lattice formation with climbing plants growing over the top. Arbors are similar to pergolas but have a more closed-off roof, usually made of wood or lattice work. All of these structures can provide attractive focal points for small patio pavilions and serve as a place to relax or entertain guests.
What is a pavilion without a roof called?
When a pavilion does not have a roof, it is often referred to as an arbor. An arbor can be used to create shade and shelter from the sun and rain while enjoying the outdoors. It typically consists of four or more vertical support posts with horizontal beams connecting them. The supports are usually made of wood or metal and the beams can be constructed from either material. Arbors are an attractive and practical addition to any outdoor space, as they provide a comfortable area to relax in while still allowing air circulation. Additionally, they can be used to create distinct areas for dining or entertaining guests.
What makes a pavilion a pavilion?
A pavilion is a type of outdoor living space that provides an area for relaxation, entertaining, and socializing. It typically consists of a roofed structure with open sides or walls, often with furniture like lounges, chairs, and tables to provide seating and dining areas. Pavilions are also usually set in gardens or landscaped areas, providing a beautiful backdrop for any outdoor gathering.
Can a pavilion have walls?
Yes, a pavilion can have walls. Pavilion walls are usually made of wood or metal frames with some type of fabric covering like canvas or vinyl. The walls provide additional privacy and shelter from the elements.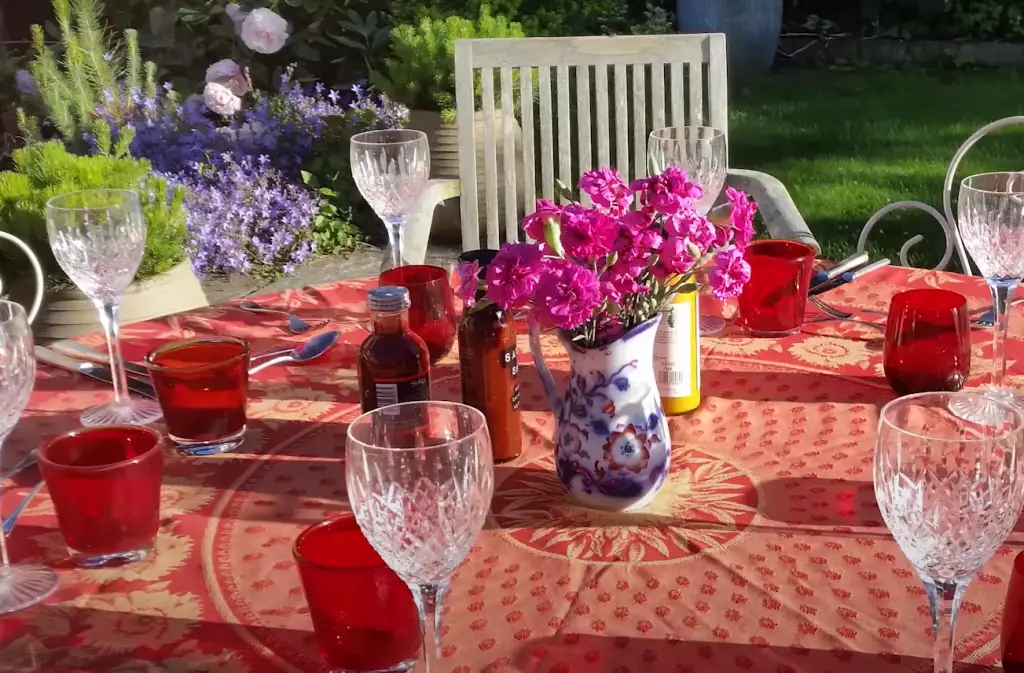 They also create an outdoor living space where you can relax in comfort away from the sun, wind, or rain. Walls might feature decorative touches like curtains, lattice, wood trim, or other accents. For more protection from the elements, some pavilions have solid walls instead of fabric coverings. These walls can be made from materials such as brick or stone to create a beautiful and durable outdoor space.
Where is the best place for a pavilion?
The best location for a pavilion depends on the space available in your backyard and the style of pavilion that you choose. Popular locations include near a pool, to provide shade or shelter from rain; at the edge of a patio or deck, to create an outdoor living room; between two trees, creating a shaded alcove; or in the center of a yard, providing a focal point. If you have the space for it, an enclosed pavilion can provide a great outdoor entertaining area that is protected from wind and inclement weather. Pavilion materials can range from wood to metal to canvas, so consider what type of structure will best blend with your existing landscape.
What is the best wood for an outdoor pavilion?
To choose the right wood for an outdoor pavilion, you need to consider some important factors. One of the most important is durability. Cedar is a great option because it naturally resists rot and decay and can handle harsh weather, such as heavy rain and intense sunlight. Other types of wood such as redwood and teak are also great options for outdoor pavilions, as they are both strong and durable.
How do you anchor a pavilion to a patio?
Anchoring a pavilion to a patio is an important step when installing one on your property. This ensures that the structure stays in place and can withstand natural elements such as wind and rain. There are several ways to do this, depending on the material of your patio and pavilion. For concrete patios, it's best to use expansion anchors. For a wooden patio, you can use lag screws or concrete anchors. Additionally, bolts and nuts can be used to secure the pavilion to the patio. Make sure that whatever type of anchor you choose is appropriate for your particular situation so that it will provide a secure connection. Once you have selected the proper anchor, simply drill it into the concrete or wood and attach the pavilion to the patio.
Useful Video:CLEVER OUTDOOR PATIO MUST HAVES | BACKYARD IDEAS + HOSTING TIPS
Conclusion
Patio pavilion ideas come in all shapes and sizes, from a basic shade canopy to an elaborate outdoor kitchen. When designing your own patio pavilion, consider how you want to use the space, what materials will best suit your style and needs, and most of all have fun creating a unique outdoor retreat for you and your family. A patio pavilion can be the perfect addition to your home, creating a place to entertain guests, relax and enjoy the outdoors.
---
References:
https://www.thebackyardshowcase.com/blog/outdoor-design/5-inspiring-backyard-pavilion-ideas-models
https://sunriselandscapeportland.com/simple-backyard-pavilion-ideas
https://www.gazebo.com/backyard-patio-ideas/pavilion-design-ideas/
https://nimvo.com/20-gorgeous-backyard-pavilion-ideas/