The dog days of summer are waning, but there's still plenty of time to get your garden in before the first frost. September is a great time to plant many different kinds of vegetables and fruits, so if you're not sure what to put in the ground this fall, read on for our guide to what to plant in the garden in September.
What to Plant in September?
The gardening enthusiast may find themselves wondering what to plant in September. The answer, of course, depends on the climate zone in which you live. In most cases, though, there are a few key vegetables and flowers that do well when planted during this month.
Lettuce
This autumn, plant your greens! Lettuce is a cool-weather crop that can be planted in September. This vegetable is great for salads and sandwiches. It is perfect for when it is cold outside but you need something green.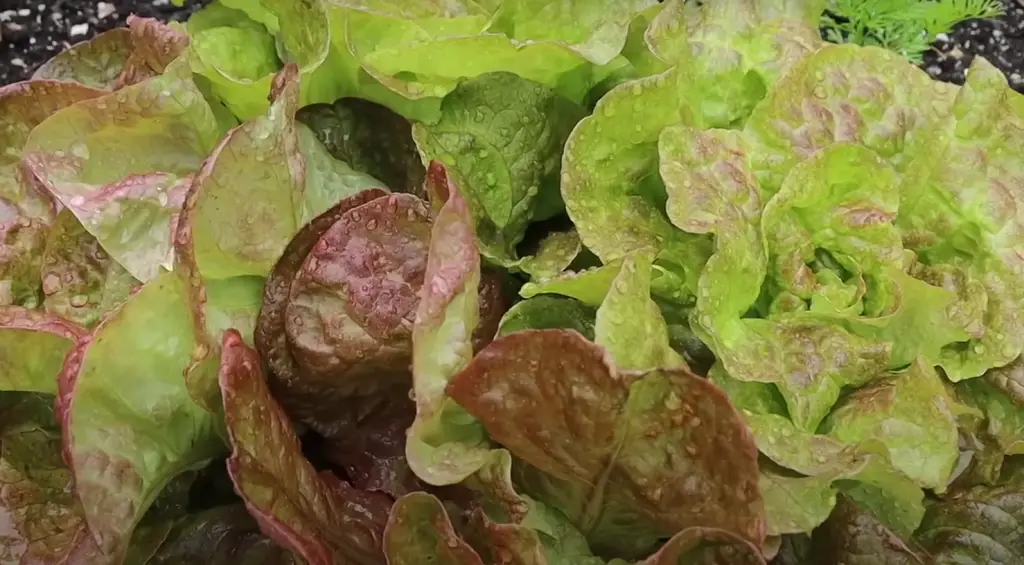 When choosing a type of lettuce to grow, consider your climate and space. Lettuce comes in different varieties. Some of the most popular types are iceberg lettuce, Romaine mix, and mesclun mix.
If you have a small garden, try growing iceberg lettuce. This type of lettuce is easy to grow and doesn't require much space.
Romaine lettuce is the perfect choice for those living in warmer climates.This variety of pepper can tolerate heat better than other types, so it's a good choice for people who live in areas where temperatures typically reach triple digits during the summer.
Mesclun mix is a blend of different types of lettuce. This is a good option if you want to try growing several different types of lettuce in your garden.
Dig a hole that's twice the size of your lettuce root ball. Add some compost to the soil, then plant your seedlings like you would anywhere else. If necessary, you can put them in at eye level or deeper. Water your lawn thoroughly so that everything will be fine in the future.
Lettuce thrives in full sun to partial shade. You need to water your lettuce leaves well, but it is also important to water them when it is hot outside. If you don't, the leaves will wilt quickly.
Harvesting lettuce is an easy way to make sure that your salad has fresh greens. Simply cut the leaves from their stems when they're crisp and green. Remove any yellow or withered pieces with a knife before putting them in refrigerator-safe containers for storage. [1]
Brussels Sprouts
Brussels sprouts are a cool weather crop, so they're the perfect vegetable to plant in September. They'll be ready to harvest in about three months. Look for a variety of Brussels sprouts at your local nursery or garden center.
If you're looking for a specific variety of Brussels sprouts, here are a few of our favorites:
'Super Red' has deep red leaves and is resistant to bolting.
'Green Magic' is an heirloom variety that produces large, flavorful sprouts.
'Ruby Perfection' is a hybrid variety that is especially tolerant of heat and cold.
When you're ready to plant, choose a sunny spot in your garden with well-drained soil.
Water them well and fertilize them monthly with a balanced fertilizer.
Radishes
Radishes are a great way to add some color and flavor early in the season when other plants might not have gone yet. Radish seeds are easy to grow, so they're perfect for people who have small spaces.
You can plant the seeds directly into soil or you can sow them indoors before you let nature take over. Make sure that you give your new crops plenty of water if they come from pottery baskets. That's because these little guys love moist environments.
Radishes come in all colors, sizes and shapes. You can commonly find red globe radishes at the grocery store. They look like a human face with an upturned nose and lips pursed together.
Radishes are a root vegetable that can be harvested when the roots have developed. They're often eaten fresh or cooked, with plenty of Vitamin C to keep your body healthy!
If you want to grow radishes, September is the perfect time to plant them. Just make sure to give them plenty of room to grow. [1]
Spinach
If you want to keep your garden fresh and green all winter long, then consider planting spinach in September. This leafy green is a cool-season crop that thrives in temperatures as low as 20 degrees Fahrenheit. Plus, spinach is packed with nutrients like iron, calcium, and vitamins A and C.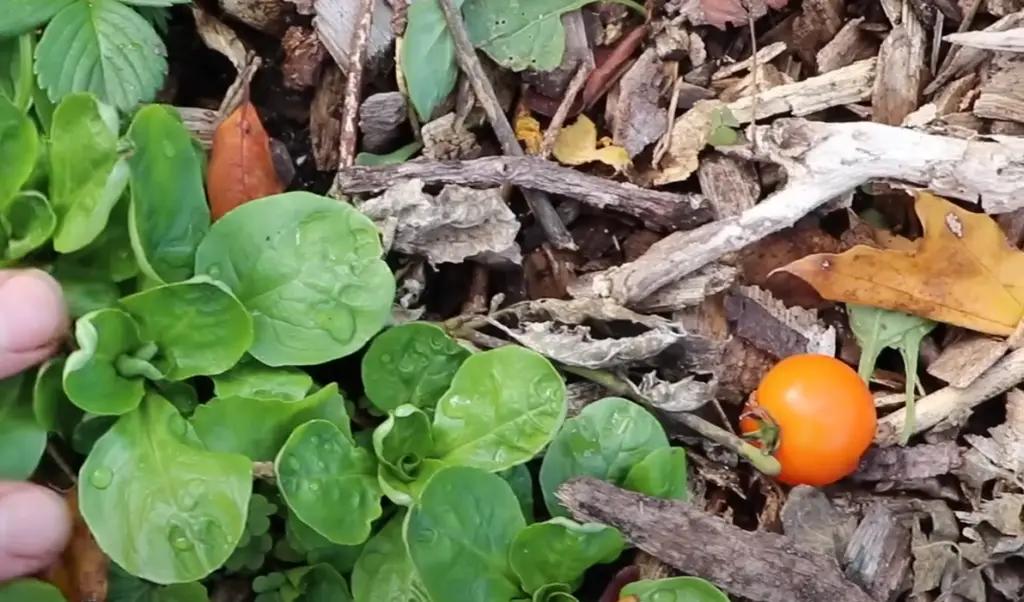 To plant spinach in your garden, simply sow the seeds in a well-drained soil. Then, thin the seedlings to about eight inches apart and water them regularly. Harvest your spinach leaves when they're big enough to eat, which is usually around 30 days after planting.
Just be sure to sow the seeds in a shady spot to protect them from the heat.
[2]
Salad Leaves
The best salad leaves to sow in September are:
Rocket
Lettuce
Mustard greens
Kale
Swiss chard
Salad leaves prefer a sunny spot and well-drained soil. Sow the seeds thinly, about 0.75cm deep and water well. Once they have germinated, thin out the seedlings to about 15cm apart. Keep them well watered during dry periods. [1]
Broad Beans
Broad beans are a great option for planting in September. They are a hardy plant that can withstand frost and they will also produce a good crop even if the weather is not ideal. You can sow broad beans directly into the ground or into pots and they will usually germinate within two weeks.
Once your broad beans have germinated, you will need to thin them out so that they are about 20cm apart. You can either eat the beans that you have thinned out or you can transplant them into another area of your garden.
Broad beans will be ready to harvest from July onwards and you can either pick them when they are young and tender or leave them to mature so that you can dry them and use them as a winter vegetable.
If you want to grow broad beans for their flowers, then you can sow them in September and they will flower from June onwards. The flowers are a great source of nectar for bees and other pollinators.
Peas
Plant peas in mid to late September for a winter crop. Peas are a cool weather crop and can tolerate some frost. They will need about 60 days to mature, so make sure you plant them early enough in the season.
You can direct sow peas into the ground or start them indoors and then transplant them later. Peas do best in full sun but can also tolerate some partial shade. Make sure to plant them in well-drained soil.
Peas are a nitrogen-fixing crop, so they will help improve the quality of your soil over time. You can harvest peas fresh or dry them for storage.
There are many different types of peas you can grow. Some of the most popular varieties include:
Snow Peas: These peas are best harvested when they are young and tender. The pods are edible and can be eaten fresh or cooked.
Sugar Snap Peas: These peas are a cross between snow peas and garden peas. They have a sweet flavor and can be eaten fresh or cooked.
Garden Peas: These peas are the type you usually find in the grocery store. They have a sweet flavor and can be eaten fresh or cooked.
Harvest your peas when the pods are plump and the peas are starting to show through the pod walls. You can eat them fresh or cook them. Peas are a great addition to salads, soups, and stews.
Turnip
This root vegetable is perfect for planting in September.
They also mature quickly, so you'll be able to harvest them in just a few weeks. Add some turnips to your garden this September and enjoy their sweet, earthy flavor all season long.
If you're looking for a tasty and nutritious root vegetable to add to your garden, look no further than the turnip. This hardy little veggie can withstand colder temperatures, making it ideal for fall gardens.
Turnips are a great source of vitamins and minerals, including vitamin C, potassium, and calcium. They're also low in calories and fat-free, so they're a healthy addition to any diet. Whether you roast them, mash them, or eat them raw, turnips are a delicious and versatile vegetable that you'll be glad you added to your garden.
Flowers to Plant in September
If you're looking to add some color to your garden in September, consider planting annual flowers. Annual flowers are a great way to brighten up any garden, and they can also be used to fill in gaps between perennials. Some of the annual flowers to plant in September include marigolds, impatiens, and petunias.
Dahlias are a type of tuberous flower that come in a wide range of colors and sizes. They're perfect for adding interest to any garden, and they make excellent cut flowers.
Finally, if you're looking for an easy-care flower, consider planting cosmos. They are a type of annual flower that is known for being very easy to grow. They're perfect for beginners, and they make an excellent addition to any garden. [2]
---
FAQ
What Are the Best Vegetables to Plant in September?
This is a great question with many answers that depend on your location. In general, cool weather vegetables like lettuces, spinach, and kale do well in September plantings. You can also sow root crops like carrots, beets, and turnips. And don't forget about broccoli, cabbage, and cauliflower for fall harvests!
If you're in a warmer climate, you can still plant many of the same vegetables. However, you may have better luck with heat-loving crops like tomatoes, peppers, and eggplant. These will do best if started from seedlings rather than seeds.
What Can I Plant in My Garden in September UK?
In the UK, September is still considered a part of summer, which means that you can continue to plant many of the same flowers and vegetables that you would in August. This includes tomatoes, peppers, eggplants, beans, and cucumbers.
You can also plant perennials such as daisies and coneflowers. If you're looking to add some color to your garden, consider planting marigolds or impatiens.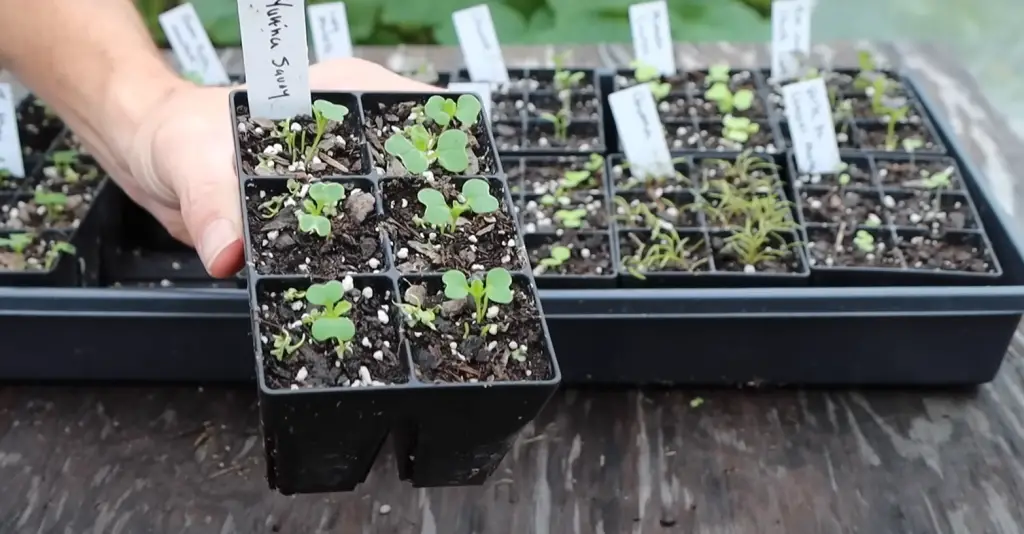 If you're thinking about starting a fall garden, September is the perfect time to plant cool-season vegetables such as broccoli, cabbage, and kale. You can also plant lettuce, spinach, and other leafy greens. Fall is also a good time to sow wildflower seeds.
Keep in mind that September can still be a very warm month, so make sure to water your plants regularly. Also, be on the lookout for pests such as aphids and spider mites. If you see any pests, treat them immediately with an organic pesticide.
What is the Best Crop to Plant in September?
Broccoli, Brussels sprouts, cabbage, chrysanthemums, trees, shrubs. These are all great choices for September planting! If you have the space in your garden, try to plant a few different types so you can enjoy a colorful and tasty autumn harvest. You might want to try some new varieties of plants this year. You might be surprised at how much you enjoy them.
What Vegetables Can I Plant in September in the UK?
This September, plant roots like carrots and beets in your garden. You can also sow seeds for hardy greens such as kale or spinach to enjoy throughout the winter months!
If you want to have garlic early next summer, now is the time to plant it.
Useful Video: Top 10 Vegetables to plant in September
Conclusion
As the days grow shorter and the weather starts to cool off, it's time to start thinking about what you want to plant in your garden this fall. September is a great month for planting vegetables like broccoli, cabbage, and cauliflower. If you have a green thumb and are looking for something more challenging, you can also try planting fruit trees or berry bushes this month.
By planning ahead and taking advantage of the cooler weather, you can enjoy fresh produce from your own garden all winter long! What plants will you be putting in your garden this September?
---
References:
https://www.goodhousekeeping.com/home/gardening/a37145441/what-to-plant-in-september/
https://www.gardenersworld.com/plants/what-to-plant-september/