If you're like most people, you only use your wheelbarrow a few times a year. And when you're not using it, you probably just want to store it away in the garage or shed until you need it again. But if you're not sure how to store a wheelbarrow properly, then you might be putting your equipment at risk for damage. In this article, we will discuss some common questions about storing wheelbarrows and provide tips on how to do it the right way!
Types Of Wheelbarrows
Before we talk about how to store a wheelbarrow, let's first discuss the different types of wheelbarrows that are available.
Two-wheeled models have two smaller wheels in the back for more stability and may also include a third wheel in the middle for added support. These models tend to be heavier than single-wheelers, but they offer better control when navigating obstacles. [1]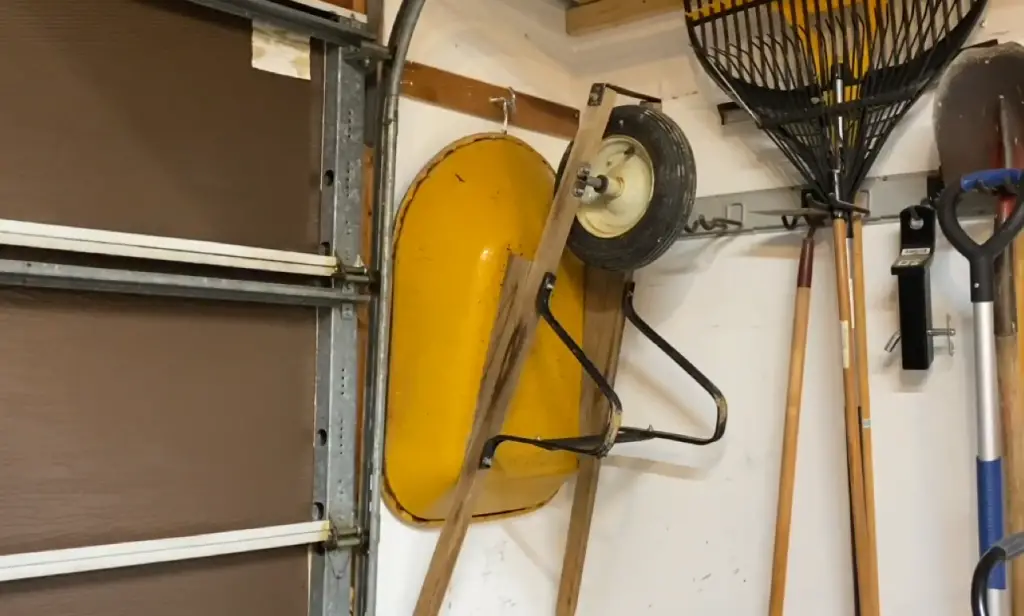 Free Up Space
A wheelbarrow can take up quite a bit of room in your shed, garage, or outdoor storage area. If you're running out of space, one option is to hang the wheelbarrow on the wall. To do this, use strong metal hooks (suitable for the weight of a filled wheelbarrow) and securely attach them to studs in the wall. Make sure the hooks are level and will support the weight of your barrow when it's full. Once secured, make sure you don't overload it – keep it light to avoid any potential damage from overloading or strain on the securing hooks. [1]
Storage Rail And Hook System
The most effective way to store a wheelbarrow is to hang it on wall-mounted storage rails and hooks, usually made of galvanized steel or powder-coated aluminum. This system can be easily attached to any wall or garage door that has enough space. It allows you to keep your wheelbarrow off the ground and out of the way. If you have no extra room in your shed or garage, this is a great solution for saving valuable floor space.
When installing the system, you'll want to make sure it is securely attached and leveled with the wall or door. If the rails aren't level, your wheelbarrow may not hang properly and could become unstable when loaded. Once installed, simply slide the hooks into place and use bungee cords or rope to secure them for extra stability. This will ensure that your wheelbarrow stays safely in place until you need it again. [1]
DIY Wheelbarrow Hanger
If you are looking for a practical and easy way to store your wheelbarrow, then DIY Wheelbarrow Hanger could be the perfect solution. This simple mechanism attaches to any wall or post in order to hang your wheelbarrow safely and securely. It's made from heavy-duty steel to ensure it can hold up to its task over time, while still being simple enough that anyone can install it in minutes.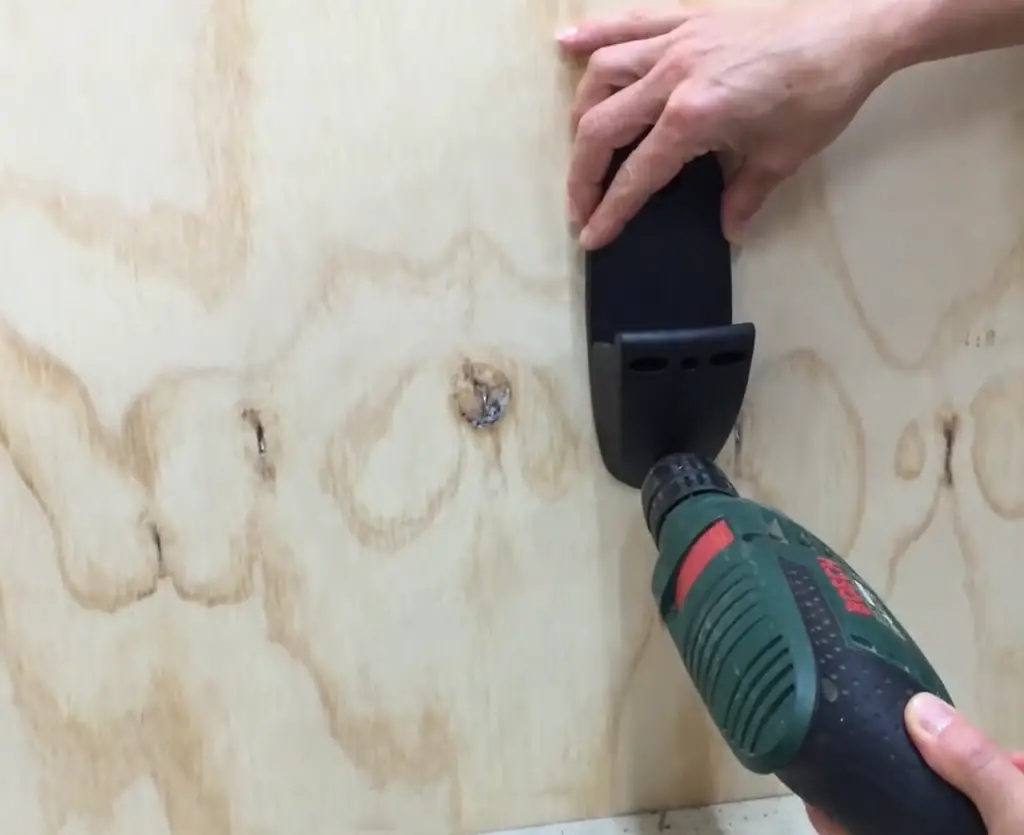 The hanger is designed to fit almost any size of a wheelbarrow, so you can use it again even if you upgrade your own model down the line. It comes with all necessary screws and hardware for installation, making sure that once you have it mounted, there is nothing else you will have to do to ensure its security. [1]
Hardware Repurpose
If you don't want to store a wheelbarrow outside, consider repurposing other hardware in your home or garage. Hang the wheelbarrow from hooks on the wall or hang it from an overhead storage rack. This is great if you have limited space and don't want to take up floor space with a bulky wheelbarrow. You can also use bungee cords or rope to suspend the wheelbarrow above the ground, which allows for better air circulation around it and helps prevent rusting of metal components. [1]
Simple Brackets
One way to store a wheelbarrow is to use a simple bracket. This type of storage solution consists of two metal brackets that are attached to the wall in your garage or shed. The wheelbarrow is then placed between the two brackets and secured with bolts or screws.
This type of storage solution keeps your wheelbarrow out of the way, while still allowing you easy access when it's needed. It's also an inexpensive option and doesn't require much space. Just make sure that you secure the brackets securely into the wall studs for maximum safety and stability. [1]
Creative Solutions
A wheelbarrow can be a great addition to any home or garden, but storage can sometimes be an issue. If you don't have a lot of room in your shed or garage, or just want to save space, there are still plenty of creative solutions for storing your wheelbarrow.
One option is to hang it on the wall. You may need some heavy-duty hooks and brackets for this solution, but once installed you'll have an easy way to store your wheelbarrow out of the way and free up valuable floor space. [1]
Fenceline Storage
If you don't want to store your wheelbarrow inside, hanging it on a fence can be an easy and effective way to keep it out of the elements. Just make sure that the fence can handle the weight of the wheelbarrow without leaning or sagging. If you do use this method, opt for a galvanized steel hook. This will help protect your wheelbarrow from rusting due to exposure to moisture in the air. [1]
Helpful Handle
When it comes to storing your wheelbarrow, don't skimp on the handle. A good handle can make all the difference in how easily and efficiently you maneuver your wheelbarrow around.
Here are some helpful tips to keep in mind when choosing a handle:
Choose a handle with a grip that works for you. Whether you prefer a rubber or plastic material depends on personal preference, but try out different varieties until you find what works best for you;
Ensure that the height of the handle is comfortable for your arm length when standing up straight and pushing the wheelbarrow. If it's too short or too long, it could cause strain and fatigue on your arms while pushing it around [1];
Natural Solutions
Many people don't realize that a wheelbarrow can be stored outdoors in the garden, shed, or garage. Just make sure you choose a sheltered spot so it won't be exposed to the elements.
If you plan on storing your wheelbarrow inside, then place it in an area out of direct sunlight and away from moisture. Consider covering the handle with a blanket or tarp to keep out dust and dirt. [1]
Choose For Space And Need
Before deciding on where to store your wheelbarrow, you'll need to consider the amount of space you have available and what other items you may need to store alongside it. If space is at a premium, a wall-mounted storage rack may be the best option as it can hold multiple items while taking up minimal floor space. If you need more storage for large tools or other outdoor items, then look into a larger shed or garage solution that has plenty of shelving and hanging hooks. [1]
Creating More Room
If you're tight for space, a wheelbarrow can be easily stored out of the way. One easy way to save some room is to hang it up on the wall. You should make sure that whatever part of the wall you choose to hang it from is secure and strong enough to support the weight of your wheelbarrow. To hang it, use heavy-duty hooks specifically designed for hanging garden tools or heavy loads.
Another great way to store a wheelbarrow is by using an outdoor shed or garage. If your wheelbarrow will fit in either of these spaces without taking up too much valuable floor space, then this could be an ideal solution for storing your wheelbarrow safely away from the elements. Make sure to place it somewhere that is out of direct sunlight and away from any areas where it could become wet or damp, such as near a hose pipe.
Lastly, for those with minimal space in their home, you can even store your wheelbarrow vertically! This means you can simply lean it up against a wall and take up very little floor space. However, this isn't always the best option if you have children around as they may be tempted to climb on it and play with it. [2]
---
FAQ
Can you hang a wheelbarrow?
Yes! Hanging your wheelbarrow is one of the best ways to store it when not in use. You can hang a wheelbarrow from a wall or ceiling with heavy-duty hooks that are rated for their weight. To make sure your wheelbarrow fits securely and can hold up over time, measure the width of the handles before buying any hooks. Additionally, you should always hang your wheelbarrow on a stable surface like wood or concrete to ensure it won't come loose or break apart when hanging.
How do I keep my steel wheelbarrow from rusting?
To keep your steel wheelbarrow from rusting, you should store it in a dry area away from moisture. If possible, you should also cover the wheelbarrow with a tarp to protect it against elements like rain and snow. Additionally, if your wheelbarrow has any dirt or debris on it when storing, be sure to clean it off before covering it up. This will prevent any moisture from seeping into the wheelbarrow and causing rusting.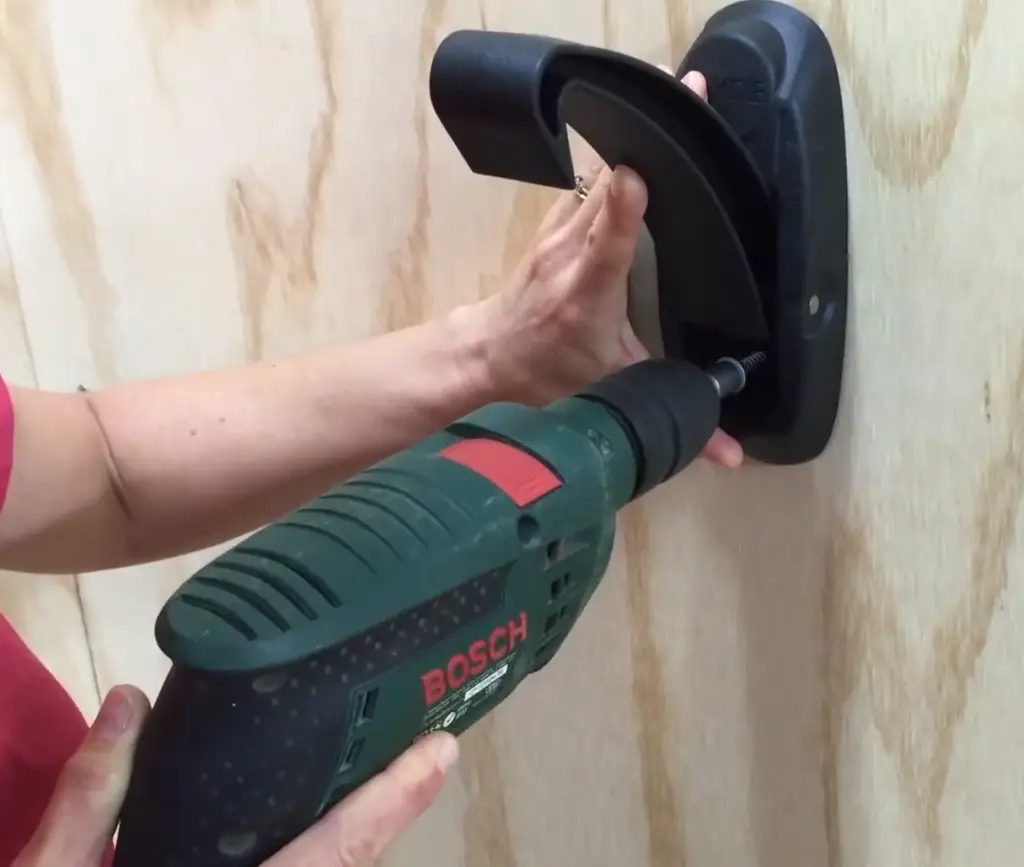 How long should a wheelbarrow last?
The lifespan of a wheelbarrow depends on the type and quality of the material it is made out of. Generally, a well-made steel or aluminum wheelbarrow can last up to 10 years if stored properly and maintained regularly. Plastic wheelbarrows are typically more durable but don't usually last as long. They usually need replacing in 5-7 years, especially if they are exposed to the elements and not stored indoors.
How do you hang or store a wheelbarrow?
Hanging or storing your wheelbarrow is easy and can be done in a few simple steps. First, measure the width of the handles to make sure you buy a hook that fits properly. Then, find an area on either a wall or ceiling with enough space for the wheelbarrow to hang securely. Finally, attach the hooks firmly to the desired surface and hang your wheelbarrow up. If you need to store your wheelbarrow indoors, make sure it is in a dry area away from moisture and cover it with a tarp before storing it. Following these steps will ensure your wheelbarrow stays secure and rust-free for years to come!
Is a plastic or metal wheelbarrow better?
The type of wheelbarrow you choose depends on what kind of job you need it for. Plastic wheelbarrows tend to be lightweight and rust-resistant, making them ideal for light use in the garden or yard. Metal wheelbarrows are usually more durable and can handle heavier loads, making them a better option if you plan on using your wheelbarrow often and for more strenuous work. Ultimately, the best wheelbarrow for you will depend on your particular needs and preferences.
What is the best brand of wheelbarrow?
The best brand of wheelbarrow will depend on your needs and budget. Some of the top brands include Gorilla Carts, Jackson Wheelbarrows, True Temper, and Ames. Do some research before investing in a wheelbarrow to make sure you get one that fits your particular needs and budget. Reading customer reviews can also help you make an informed decision when it comes to choosing the right wheelbarrow.
What are the disadvantages of wheelbarrows?
Wheelbarrows are generally convenient and efficient tools, but there can be some drawbacks. For one, they can be difficult to maneuver over uneven terrain due to the single-wheel design. Additionally, carrying heavier loads can cause strain on your back and arms if the weight isn't evenly distributed. Lastly, plastic wheelbarrows may wear down more quickly than metal ones, so you may need to replace them more often. However, if used properly and stored correctly, wheelbarrows can be a great tool for completing a variety of tasks.
Which is better: a one-wheel or two-wheel wheelbarrow?
The best wheelbarrow for you will depend on what kind of job you need it for. A one-wheel wheelbarrow is great for smaller, lighter loads and can be easier to maneuver in tight spaces. The single-wheel design also makes it more stable when carrying heavier items. On the other hand, a two-wheel wheelbarrow is a better choice for carrying larger, heavier loads over longer distances and on rougher terrain. Both types of wheelbarrows have their advantages, so consider your needs carefully before deciding which one to purchase.
Useful Video: Cool Wheelbarrow Holder
Conclusion
Storing a wheelbarrow properly is essential to its longevity. Make sure your wheelbarrow is clean and free of debris before storing it, as dirt and moisture can cause rusting and other damage. If you don't have a shed or garage, cover the wheelbarrow with a tarp or store it in an upright position in the corner of a room. In the winter, use a lubricant to protect against rust and keep your wheelbarrow in the best condition possible. With proper care, you can be sure your wheelbarrow will last for years to come.
We hope that this article has provided you with all the information you need to properly store your wheelbarrow. With the right care and maintenance, you can ensure its longevity and use it for a variety of tasks in the future. Thanks for reading, and happy wheelbarrowing!
---
References:
https://www.backyardboss.net/wheelbarrow-storage-ideas/
https://www.organizewithsandy.com/wheelbarrow-storage-ideas/