Are you looking for a way to bring more color and fun into your garden? Well, you're in luck! Whimsical gardens are full of creative ideas, which can make any outdoor space magical. From colorful planters to unique sculptures and lawn ornaments, whimsical gardens are all about expressing yourself through your outdoor area. In this article, we will explore some of the most popular whimsical garden ideas that you can implement in your own backyard. We will also answer some frequently asked questions, as well as provide useful tips on how to make your garden stand out from the rest. So whether you are looking for a creative way to spruce up your yard or simply want to add a little magic to your home, this article is for you! Let's get started!
Use Vintage Items as Containers
One of the best ways to bring a whimsical touch to your garden is by using vintage items as containers or decorations. Old watering cans, antique tea sets, and rusty buckets can be used to create quirky and unique planters. Shine up some old kitchen utensils, such as spoons and ladles, for outdoor ornaments that bring a smile to your face. You can also paint an old birdcage and use it as a hanging planter, fill some mason jars with colorful flowers and hang them from the porch, or place an old bathtub in the garden for a whimsical look. [1]
Reuse Old Garden Gear
Gardening can be expensive, but it doesn't have to be! Reusing old garden gear and furniture is a great way to give your outdoor space the whimsical feeling you desire without breaking the bank. You can find thrift stores full of used tools, planters, watering cans, benches and more. Try painting them in bright colors or adding decorations to give them a unique personal touch.
Another option is to repurpose items that you already have lying around your house. Anything from old toys, furniture and even kitchen utensils can be used for creative garden ideas. For example, an old chair can become a planter stand, an empty wine bottle can become a glass chandelier, and an old toy car can be transformed into a garden bed. [1]
Add Natural Accents
Adding natural accents to your garden is a great way to make it more whimsical. These could include driftwood, rocks, shells, or even pieces of foliage. Driftwood can be used as an edging along paths and as support for plants. Rocks are also great for adding texture to the garden — they can be used in walls or as part of an accent border. Sea shells can be used to make unique designs, or you could even create a 'shell path' along the way. Finally, foliage accents such as ferns and mosses can make your garden look magical and inviting. [1]
Use Salvaged Windows in the Garden
Using salvaged windows in your garden is a great way to add a unique and whimsical touch. These windows can be used as room dividers, wall decorations, or even as part of an outdoor seating area. They're versatile and easy to find at auctions or second hand stores—perfect if you're looking for something extra special for your garden.
Additionally, you can use salvaged windows to create an outdoor living area. Hang several on the wall and add hanging baskets with plants to add a cozy touch. For extra seating, try adding cushions or pillows for a relaxed atmosphere. [1]
Display Castoff Metal Objects
Do you have any metal objects lying around that you no longer need? Instead of throwing them away, why not give them a second life as garden decorations? You can paint old tools and buckets in vibrant colors to make them more eye-catching. Add some wildflowers or herbs to the containers for an extra splash of color. Objects like old bicycles, tricycles, and even toys can be used to create a unique display in your garden. If you don't have any metal pieces lying around, you can always head to the flea market or second-hand store to find some interesting objects that you can use in your whimsical garden design. [1]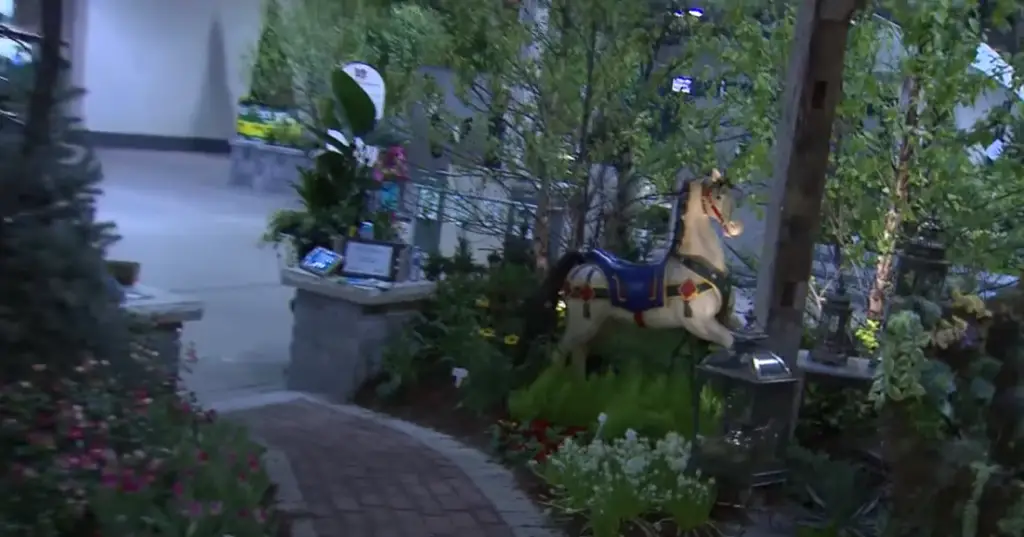 Sculpt Your Own Accents
When planning your whimsical garden, why not add a few of your own touches and accents? You can use whatever combination you like – from mosaic tiles to painted rocks or even sculptures that you create yourself. Anything goes when it comes to adding a personal touch!
If you're feeling creative, try making your own sculptures from pieces of driftwood, metal or even repurposed furniture. Not only will these sculptures be unique and interesting, but they can also act as a focal point in your garden design. You can even team them up with some of the more traditional elements like bird baths or planters to create a truly one-of-a-kind look.
When using materials like driftwood, make sure to sand them down first and remove any sharp edges. If you're taking apart furniture, be careful not to damage the pieces – they may be able to be re-used in a different project! [1]
Group a Collection
Grouping small containers together in one spot can add a lot more drama to your garden. The trick is to find containers that fit the overall design aesthetic you're trying to achieve with your garden. You could go for brightly colored plastic pots, or if you want something more subtle, try terracotta or wicker baskets. Once you've chosen your containers, group them together and fill with a collection of plants that all have similar characteristics. This will add texture and interest to the overall look of your garden. You can also use this technique for topiary trees or other larger elements in your garden design. A few well-placed pieces can really make an impact! [1]
Get Your Glove On
Whimsical garden ideas are all about having fun with your outdoor space, making it a reflection of your personality. Whether you're looking for a peaceful spot to relax or something that's sure to bring a smile, there is a way to create an enchanting atmosphere.
When planning a whimsical garden, don't forget about the power of natural elements. Think about incorporating vibrant colors into the foliage, as well as other features like basins and birdbaths. These can be used to guide visitors through the area, giving them a chance to explore different aspects of the garden. [1]
Create Garden Art with Antiques
Antique pieces can be used to create an eclectic and whimsical look in your garden. A vintage birdbath, a rusty wheelbarrow or a broken mirror all make for interesting focal points that are sure to draw the eye. Look for antiques at flea markets and yard sales, as well as online antique stores. You may find some great pieces to add a unique touch to your garden. [1]
Add a Focal Point
A focal point is an eye-catching piece or area of your whimsical garden that you want to draw attention to. This can be anything from a large sculpture, a fountain, or even just an interesting looking tree surrounded by colorful flowers. Having this centerpoint in your garden will make the entire space feel unified and more aesthetically pleasing.  Be sure to pick something that is beautiful and unique, as this will be the centerpiece of your garden. You can also choose to make it a reflection of you; if you love animals, for example, an animal-shaped sculpture would be perfect! [1]
Embrace Less-Is-More
When it comes to creating a whimsical garden design, less is often more. By using fewer elements, you can create an eye-catching and memorable display that evokes the feeling of fun and fantasy. Keep the main elements simple – such as curving pathways, unique sculptures, or bright colors – and allow the details to emerge on their own. This can create a look that is both inviting and interesting without being too overdone. [1]
Add Stone Statues
Adding stone statues can instantly create a whimsical atmosphere in your garden. You can choose from a variety of different designs, including animals, classical figures, and abstract pieces. Stone statues can also be custom-made according to your exact specifications. When placed strategically around the garden, you can really transform its look and feel into something truly special and unique. Place them near water features, pathways, or even in the middle of flower beds for maximum impact. Be sure to use statues that are made from durable materials so they can withstand the elements! [1]
Pick a Theme
When it comes to designing your Whimsical Garden, one of the first steps is to pick a theme. Whether you lean towards a classic English cottage garden look or something more over-the-top and wacky, your theme will help determine the types of plants and decorations you should choose.
For example, if you go for a classic English cottage garden theme, you will want to focus on colorful annuals and perennials, while if you prefer an outlandish look, then you could opt for super-sized plants and decorations that are more out of the ordinary. Don't be afraid to have fun with your Whimsical Garden! [1]
Add Height with Garden Accents
One great way to add some extra character and height to your garden is by adding garden accents. Garden accents such as trellises, arbors, statues, birdbaths, and wind chimes can help bring a little bit of whimsy to your outdoor space. Trellises are especially useful for providing support for climbing plants like ivy or roses, while arbors provide a sheltered area for sitting and admiring your garden. Statues are great for adding an element of surprise and can help create a focal point in the garden. Birdbaths also provide visual interest and attract birds to your outdoor space. Wind chimes bring gentle sound into the garden, helping to create a peaceful atmosphere. By carefully selecting the right accents, you can add some character and whimsy to your garden. [1]
Embrace the Unexpected
When creating your whimsical garden, the last thing you want to do is stick to convention. You can get creative with colors and materials for pathways, furniture, and plant holders. Turquoise river stones, bright yellow benches, and colorful ceramics all work together to create a unique look. Moss-covered stepping stones provide an unexpected natural element. Plant holders made out of metal or ceramic can be hung from branches for a touch of the unusual. When it comes to plants, choose a variety that are easy to maintain and look good together – even if they don't necessarily fit what is typically used in an outdoor space.
To add another layer of whimsy, think about incorporating unexpected elements such as metal sculptures, wind chimes, or dream catchers. These items can be hung from trees and will add movement and surprise to the garden. [1]
Include Impracticality
The beauty of creating a Whimsical Garden is that there are no rules. Think outside the box and don't be afraid to let your creativity run wild! Don't worry if something seems impractical – this is part of the charm. A whimsical garden should have curious elements, unexpected surprises and appeal to the senses.
Think about the balance between form and function. For example, you could add a magical tree house or a secret hideaway for dragonflies or fairies that come to visit! You could also include wind chimes made from upcycled materials, benches created out of logs, or colorful birdhouses scattered throughout the garden. The possibilities are endless! [1]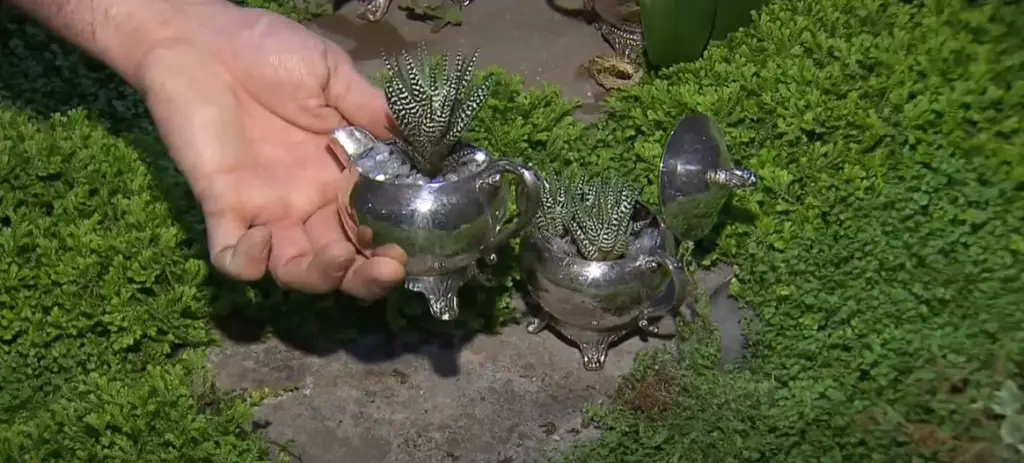 Tap Your Inner Artist
A whimsical garden is a reflection of you and your unique style. You don't have to be an artist to create something that expresses your personality; just let go and let your imagination run wild! Think about the colors, shapes, characters, objects, or even text that would best reflect who you are and what you want from your outdoor space.
You can also consider adding some artwork to your garden. This can range from decking out large planters with bright paint colors and patterns, to creating life-sized sculptures of animals or characters that bring a sense of whimsy to the space. Placing larger items in strategic locations near the edges of your garden can help create a unique and inviting atmosphere. [1]
Play with the Palette
Using a range of colors can really make your garden stand out and come to life. To get started, pick three or four colors that will become the primary palette for your whimsical garden. You may find inspiration in anything from the colors of wildflowers to the hues of rainbow-striped umbrellas. Once you have chosen the main palette, use variations on each color that appear in plants and decorative touches throughout the garden. You can try planting red-leaved coral bells with pink dianthus or purple salvias with variegated foliage to create an eye-catching display. Add a bright accent such as an orange birdbath, a yellow bench, or even polka-dot stepping stones to incorporate all the colors of your palette. [1]
Spell It Out
Spell it out in your garden with old-fashioned letter flags. This can be a fun way to personalize your space and bring a bit of whimsy to the area. Gather some metal or wood letters and paint them different colors, create something special such as an acronym for your family's name or even a favorite phrase. Hang them up in the corners of your garden, between plants or even on a fence.
Another option is to use large rocks or stones to spell out words across a pathway. Choose some sturdy stones and paint each one with a letter that you want to spell out. Then, arrange them along the path for everyone to see as they walk through. [1]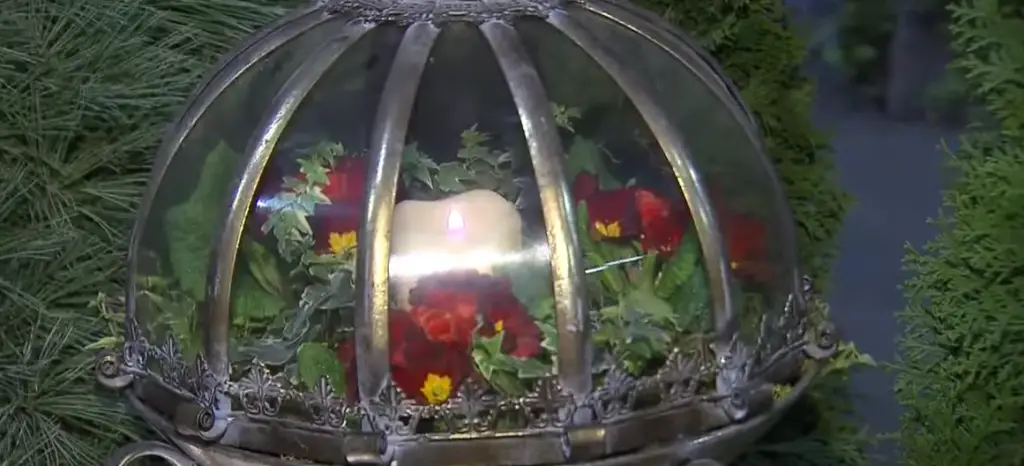 Center of Attention
No whimsical garden is complete without a center of attention. This could be anything from a fountain or pond to an elaborate gazebo or statue. Consider adding interesting lighting elements, such as solar-powered string lights, fairy lights, or even glow-in-the-dark accents. These features will make your garden stand out and draw the eye of visitors. [1]
Give Plants a Lift
For a whimsical garden, it's important to think outside the box when it comes to plants. Instead of the conventional green and brown look, why not give your plants a lift? Add height with trellises or obelisks for vines, suspend planters from trees or walls, install colonnades suspended from the ceiling in an atrium, or just try something different like a plant wall. By raising your plants up, you'll give them more presence in your garden and create a truly unique look. [1]
Be Practical and Playful
When it comes to incorporating whimsical elements into your garden, it's important to find a balance between practicality and playfulness. While we all want our gardens to look beautiful, you don't want them to be too "over the top" either.
One way to strike the right balance is by selecting items that are both functional and fun. A garden statue can serve as a focal point and also tell a story at the same time. A concrete birdbath or fountain can not only be aesthetically pleasing, but it may also attract birds to your garden, adding to its beauty. Brightly colored outdoor furniture can bring cheerfulness and functionality into your outdoor space.
You can also think of creative ways to use everyday items in your garden. For example, you could hang flower pots from an old ladder or repurpose an old wagon as a planter. Or if you have wooden pallets lying around, turn them into a vertical garden – the possibilities are endless! [1]
Maximize Little Details
When you are designing your whimsical garden, it's important to pay attention to the little details. These small touches can make a huge difference in the overall look and feel of your space. Try adding unique elements like potted plants, birdhouses, trellises, water features, or sculptures. You can also add color with colorful flowers, foliage, and art. Experiment and have fun with it! If you're looking for some inspiration, try taking a look at pictures of other whimsical gardens to get ideas.
Another great way to incorporate small details into your garden is by using fairy lights or twinkle lights in trees and shrubbery. This will create a soft, dreamy atmosphere in your garden. You can also use small outdoor furniture pieces like chairs, benches and tables to furnish the area.
Finally, don't forget about the power of texture! Adding texture to your garden will create a unique look and make it feel more lively. You can add texture with plants, stones and rocks, or fabric. Pick out unique pieces to bring a truly one-of-a-kind look to your garden! [1]
Fancy the Fairies
Bring a little bit of magic to your garden by adding elements that will attract fairies and other creatures. Make sure you include plenty of seating, hideaways, and even tiny doors or houses where they can take refuge. Choose plants with bright colors and fragrant aromas as these are said to be particularly inviting to the fairy folk. Consider also adding a few miniature statues and ornaments that can act as focal points around the garden. You could even construct your own fairy tree house from twigs, leaves, and moss! And don't forget to add a few sparkling fairy lights for extra enchantment. With a bit of imagination, your garden will soon become an enchanted realm ready to welcome any fairy visitors. [1]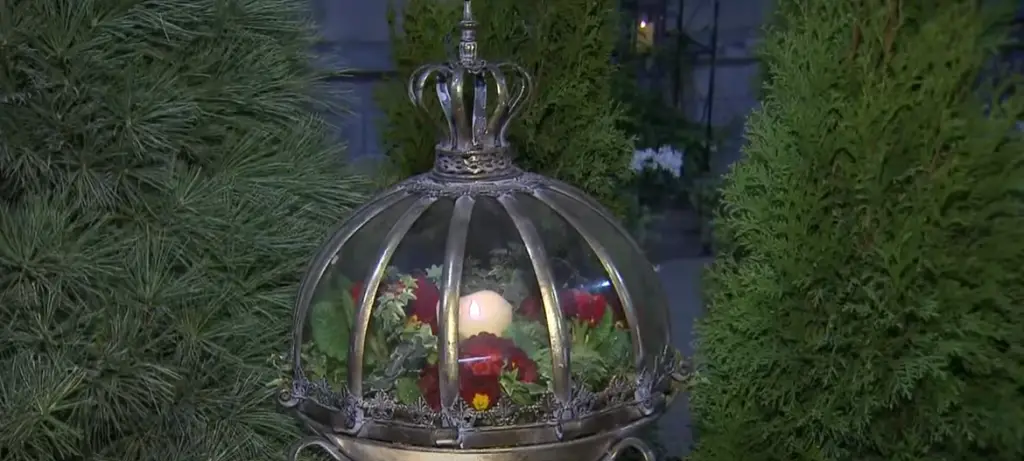 Reimagine Practical Pieces
Another way to give your outdoor space a whimsical feel is to incorporate practical pieces that can be used in unexpected ways. For example, add fun colors and patterns to outdoor furniture or even repurpose everyday items like chairs as planters for plants. Additionally, you could use an old bicycle as a planter, hang wind chimes from tree branches, and paint old cooking pots in bright colors. Just use your imagination and you'll be surprised by the whimsical results. [1]
FAQ
How do I make my garden whimsical?
Creating a whimsical garden is all about incorporating unique elements that make your outdoor space stand out. You can start by adding colorful and textured plants, winding pathways, birdbaths, sculptures, and wind chimes to create an interesting design. Consider creating separate "rooms" within your garden with furniture or other structures to create a more intimate atmosphere. Don't be afraid to experiment and think outside the box when it comes to creating a unique garden!
What defines a whimsical garden?
A whimsical garden is one that stands out as unusual or fantastical. It's a garden that has been designed with playful elements and unexpected surprises to delight visitors. Whimsical gardens often have vibrant colors, unique structures, and carefully crafted details that create a magical atmosphere.
How do I add whimsy to my garden?
There are many ways to make your garden whimsical. Try adding bright colors throughout the space with plants, furniture, and decorations. You can also add sculptures, wind chimes, birdbaths, or other unusual elements that will draw attention and create an interesting visual for visitors. Pathways should be winding and full of surprises rather than straight and predictable. Finally, furniture should be chosen that looks like it was made for a fairy tale or storybook setting.
How do you make a mystical garden?
Creating a mystical garden is all about creating an atmosphere of mystery and wonder. Choose plants, decorations, and furniture that create an ethereal vibe. Incorporate items like lanterns, crystals, and other unique elements to evoke a sense of magic in your garden space. Pathways should be winding and full of surprises rather than straight and predictable. Finally, plants and decorations should be chosen that look like they are from a different world. With the right elements in place, you'll have a garden that will have visitors captivated by its beauty!
What are the elements of a magical garden?
Creating a magical garden requires the use of elements that evoke feelings of wonder and mystery. Incorporate furniture, plants, and decorations that look like they were made for a fairy tale or storybook setting, with bright colors throughout the space. Add sculptures, wind chimes, birdbaths, and other unique elements to draw attention and create an interesting visual. Pathways should be winding and full of surprises rather than straight and predictable, and lighting should be soft and inviting to create a mystical atmosphere. With the right elements in place, you'll have a garden that will enchant visitors with its beauty!
How to make a mini Zen garden?
Creating a mini Zen garden is the perfect way to bring tranquility and peace to your outdoor space. Start by choosing plants that have calming qualities, such as lavender and rosemary. Then create pathways out of stones or gravel for a gentle walkway. Incorporate unique elements like bamboo accents and sculptures, water features such as small fountains, and a variety of other plants to create the perfect atmosphere. Finally, add in furniture or benches for relaxing and enjoying your mini Zen garden!
Useful Video: Enchanting Garden Ideas
Conclusion
As you can see, creating a whimsical garden is fun and easy! With the right ideas, materials, and tools at hand, your outdoor space can become a magical sanctuary of peace and tranquility. By adding colorful plants, sculptures, or even furniture that reflects your personal style, you can truly transform your garden into something special. Don't be afraid to experiment with different gardening designs, and don't forget to ask for help from professional landscapers if you need it. With a little creativity and hard work, your garden dreams can become a reality.
No matter what whimsical or quirky elements you choose to incorporate in your garden space, remember that the most important thing is that it brings you joy and relaxation. There are so many possibilities when it comes to creating a unique, one-of-a-kind garden, so don't be afraid to get inspired and express your own creativity. Happy gardening!
References:
https://www.bhg.com/gardening/landscaping-projects/landscape-basics/whimsical-landscaping-design-ideas/