Have you ever wondered why New Jersey is known as the Garden State? People across the world are fascinated by this state for its diverse landscapes and wonderful outdoor activities. From sprawling hillsides with glorious apple orchards to long stretches of coastline overlooking mesmerizing beaches, New Jersey has it all—especially when it comes to gardens filled with vibrant blooms! But where did this nickname come from, and why does the Garden State still hold such a special place in people's hearts? In this blog post, we'll delve into the history of "The Garden State" moniker and explore how it came to be so beloved today.
Origins of the Nickname
If you look closely at New Jersey's state seal, you will notice a woman standing in the center with one arm outstretched and the other holding a basket of fruit. This woman is the goddess of abundance, Ceres, who has been symbolic of New Jersey since its earliest days. [1]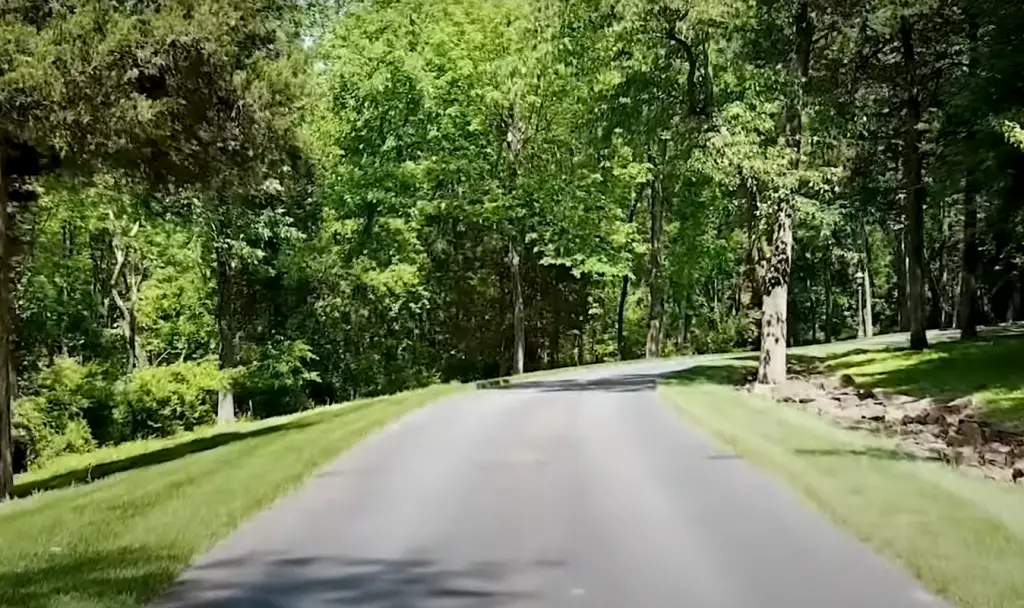 It is said that during colonial times, residents of the area would refer to their home as "The Garden of America." This eventually evolved to "The Garden State" and has remained a part of New Jersey's identity ever since.
What Does The Garden State Mean?
Today, many people associate the phrase "Garden State" with the idea of freshness and bounty – two words that are closely associated with this Northeastern gem.
From delicious apples picked from charming orchards to sweet, juicy tomatoes from roadside stands – the Garden State lives up to its name.
Who Coined New Jersey The "Garden State"?
The official nickname of the Garden State was supposedly coined by Abraham Browning, a lawyer and politician who served in both Houses of the New Jersey Legislature. He is quoted as saying that "we are all one family here in the garden state" in an 1876 political speech. This phrase caught on and has been used ever since to refer to the state of New Jersey. [2]
What is the Garden State Known for Growing?
The Garden State of New Jersey is known for growing a variety of fruits and vegetables. The great climate and soil condition in the area make it ideal for producing high-quality crops that can be sold both locally and around the world. Here are some of the most popular crops grown in New Jersey:
Vegetables
Tomatoes. New Jersey is known for its on-vine ripened tomatoes, and it is often referred to as the "Tomato Capital of the World."
Cucumbers. New Jersey cucumbers are known for their crispness and sweet flavor.
Corn. New Jersey grows more than 6,300 acres of corn each year. Sweet corn is the most popular variety grown in the state.
Asparagus. New Jersey has over 2,000 acres dedicated to growing asparagus, and it is one of the state's leading vegetable crops. [4]
Peppers. There's a wide selection of peppers grown in New Jersey, including hot and sweet varieties.
Beans. Green beans and snap beans are popular in the Garden State.
Squash. Zucchini and yellow squash are two of the most common varieties grown in New Jersey.
Edible mushrooms. New Jersey's climate is ideal for growing edible mushrooms like shiitake, oyster, and lion's mane mushrooms that can be used in soups, salads, and more.
Radish. Radishes are a popular root vegetable in New Jersey and can be used raw or cooked into dishes.
Parsley. This herb is easy to grow in New Jersey's climate and can be found in many recipes from around the world.
Basil. Sweet basil is a popular herb for cooking Italian dishes such as tomato sauce or pesto.
Sage. This plant is usually used to season poultry dishes like stuffing or gravy and has a strong flavor that stands out without overpowering other flavors.
Rosemary. This aromatic herb is used in a variety of dishes, ranging from vegetables to meats. It adds depth to flavor and smells great when it's cooking.
Fruits
Apples. New Jersey is home to many apple orchards, which produce tart and sweet apples for eating fresh or baking into pies or other desserts.
Peaches. New Jersey peaches are prized for their sweetness and firm texture.
Strawberries. Many of New Jersey's strawberry fields can be found in Burlington Country, where it produces enough strawberries each year to fill over five million half pint containers!
Blueberries. The Pine Barrens region of southern New Jersey is well known for its wild blueberries, which are used to make jams, jellies, and pies.
Cranberries. The Pine Barrens region is also known for its cranberry bogs, which produce a sweet tart fruit used in many recipes, including sauces and desserts.
Grapes. New Jersey produces a variety of wine grapes, including Marsanne, Riesling, and Chardonnay.
Pumpkins. New Jersey produces a variety of pumpkins that can be used for baking, carving, or decorating.
New Jersey has an abundance of natural resources that make it a great place for growing fruits and vegetables. Whether you're looking for sweet apples, tart cranberries, zesty herbs, or pumpkins for carving, New Jersey has something to offer! [7]
New Jersey Agricultural History
New Jersey has a rich agricultural history that dates back to the early 1600s when European settlers first arrived in the area. During this time, colonists began planting and harvesting crops like wheat, corn, potatoes, and other vegetables all throughout the region. By the 1700s, this industry had expanded to include orchards and dairy farms. During this time period, New Jersey was considered one of the most important grain-producing states in the country. As time went on, more modern methods of farming were introduced, such as irrigation systems and mechanized equipment which allowed farmers to produce larger yields with less effort.
By the mid-1800s, New Jersey was known for its abundant supply of fresh fruits and vegetables thanks to its ideal climate for growing crops. This led to a boom in canning factories, where locally grown produce could be preserved and sold to distant markets. This allowed farmers and business owners to make a decent living and confirm New Jersey's reputation as the Garden State.
Today, New Jersey's agricultural industry is still flourishing thanks to advances in technology, improved crop management practices, and the dedication of farmers across the state. In addition to agriculture, New Jersey also has a thriving tourism sector which draws people from all over to experience its unique landscapes and wonderful outdoor activities. From sprawling hillsides with glorious apple orchards to bustling beach towns and vibrant city centers – the Garden State has something for everyone.
Agricultural Organizations
As the agricultural economy in New Jersey grew, farmers began organizing themselves to protect their interests. In 1828, the Monmouth County Agricultural Society was the first organization of its kind in the state. This society held meetings and promoted farming practices through lectures, demonstrations, and competitions. Other similar organizations soon followed suit and by 1853, there were multiple agricultural societies throughout New Jersey. These organizations provided farmers with a platform to voice their concerns about issues such as land tenure, labor rights, seed stock quality, and market access. They also served as educational hubs where members could learn about new crops and techniques for improving their yields. In 1884, the Monmouth County Board of Agriculture was formed, unifying all the local agricultural societies into one larger organization. [8]
Today, the New Jersey Farm Bureau is the main agricultural organization in the Garden State and has been actively working to protect and promote farming since its inception in 1919. This organization represents farmers on issues such as land use, taxation, labor laws, and other regulatory matters. It also provides educational programs to help farmers stay current on the latest agricultural research and techniques. Additionally, the Farm Bureau organizes events throughout the state to help connect local farms with consumers.
New Jersey is proud of its long history of agricultural productivity and is committed to sustaining this industry for many years to come. The Outstanding Young Farmer Award program is just one of the ways it is recognizing and rewarding those who are dedicated to growing the Garden State's agricultural economy. With continued support from organizations like the New Jersey Farm Bureau, young farmers will continue to have the resources they need to succeed. This will ensure that New Jersey's agricultural legacy continues for generations to come. [5]
The Outstanding Young Farmer Award program
The Outstanding Young Farmer Award program is an annual event held at the New Jersey State Fair. It is designed to recognize and reward young farmers for their hard work and dedication in sustaining the agricultural industry in the Garden State.
The entry process begins by submitting a comprehensive portfolio which showcases one's achievements in farming, including examples of sustainable practices as well as a detailed review of their business plan and growth potential. A panel of judges will then evaluate each submission based on criteria such as innovation, business management skills, commitment to environmentally friendly agriculture, community involvement, and overall leadership roles within the agricultural sector.
It is also an opportunity for these individuals to promote their business, network with other professionals in the field, and receive recognition from both peers and officials for their hard work.
To participate in the Outstanding Young Farmer Award program, applicants must meet the following criteria:
Be between 21 and 39 years of age.
Have operated a farm for at least three years or have acquired ownership of a current operation within the last 12 months.
Reside, work, or own property in New Jersey.
Demonstrate innovation in their farming practices and business plan with an emphasis on environmentally friendly agricultural methods.
Participate actively in community service related to agriculture, either through volunteering or other involvement.
The winner of the Outstanding Young Farmer Award will receive an all-inclusive trip to attend the National OYF Awards Congress to compete in national-level competitions. If they are chosen as the National Outstanding Young Farmer, they will receive one of the highest honors in US agriculture. They will also receive additional recognition and monetary prizes to help their farming operations succeed. [3]
The Importance of Agriculture in New Jersey Today
Agriculture is an important part of the fabric of life in New Jersey. It's one of the state's leading industries, and its impact extends far beyond the farmlands that make up a significant portion of the state's land area. Agriculture provides employment for thousands of people and contributes to local economies through sales of agricultural products. In addition, agriculture plays an essential role in maintaining healthy ecosystems and providing environmental services such as clean air and water quality protection.
Agriculture also supports the state's food security by producing a variety of products used for food consumption, including fruits, vegetables, dairy products, grains, meats, seafoods and more. The demand for these goods continues to grow as global population increases; thus ensuring these resources are available is critical to the state's long-term sustainability.
Furthermore, agricultural activities can help reduce urban sprawl and preserve open space in rural areas. This helps protect wildlife habitats, improve water quality, reduce soil erosion and provide recreational opportunities for outdoor enthusiasts. [6]
Agriculture also contributes to the overall wellbeing of citizens by providing educational opportunities through farm tours and onsite classes that teach about sustainable practices such as composting and crop rotation. Additionally, it provides a unique sense of community among farmers who often come together to share their knowledge and resources with each other.
In conclusion, agriculture continues to play an important role in New Jersey today — from supplying food for its citizens, creating jobs for thousands of people and maintaining the state's natural resources. It is essential for New Jersey to continue to invest in and support its agricultural sector in order to ensure its long-term sustainability.
---
FAQ
What was New Jersey originally called?
New Jersey was originally named Nova Caesarea, which means New Jersey in Latin. It was given its current name in the 17th century by King Charles II.
Is New Jersey Good for Farming?
Farming can be a rewarding and lucrative career in New Jersey. The state has some of the most fertile soils, abundant rainfall, and diverse growing conditions in the country. Organic farming is becoming increasingly popular as people become more interested in eating healthy, locally grown food. Farmers markets are popping up throughout New Jersey, providing fresh produce to local communities.The temperate climate in New Jersey makes it a great place for growing a variety of crops, including fruits and vegetables, grains, hay, flowers, and herbs. The state is also home to many wineries, vineyards, and dairies that offer high-quality products. New Jersey supports some of the nation's largest vegetable farms as well as small family-run operations. With its long growing season and diverse soils, New Jersey farmers can produce a wide variety of products.The state offers several incentives to help farmers succeed, including grants and loans for land preservation, crop insurance, conservation programs, and more.
What is the Climate in New Jersey?
The climate in New Jersey is generally classified as a humid subtropical climate. The state experiences hot, humid summers and cold winters. Along the coast there tends to be more moderate temperatures year round with cooler summers and milder winters than inland areas of the state. Rainfall is evenly distributed throughout the year, but snowfall can vary drastically from year to year, with some winters seeing more snow than others. New Jersey also experiences thunderstorms during the warmer months and there is an increased risk of hurricanes due to its close proximity to the Atlantic Ocean.
What flower is New Jersey known for?
New Jersey is known for its state flower, the Common Meadow Violet (Viola sororia). The flower was adopted as New Jersey's official state flower in 1971. It is native to North America and is found blooming in meadows and fields throughout the Garden State. The flower has five petals, a white or purple coloration, and a yellow center. It is the perfect symbol for New Jersey's diverse landscape of urban centers, forests, farms, and coasts.
What's the Peace of the Garden State?
With its lush forests, grassy meadows, and picturesque shoreline, the Garden State is a peaceful oasis. It's home to some of the most beautiful beaches in America – from Avalon to Ocean City – providing a perfect place to relax and unwind by the sea. It also boasts plenty of outdoor activities such as hiking, biking, and kayaking. In the winter months, skiing and snowshoeing provide unique opportunities to enjoy the rugged terrain of New Jersey's mountains.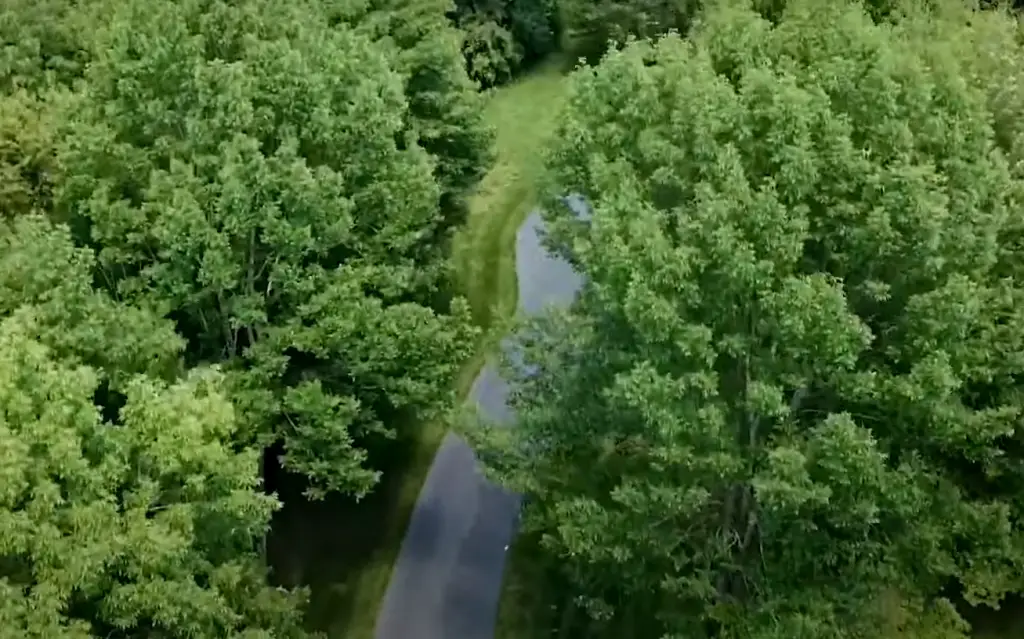 The Garden State is also home to some of the best restaurants in the country – from fine-dining establishments to neighborhood dives. At the same time, there are plenty of quaint towns where you can explore unique shops and local markets. All this, combined with cultural institutions like the Liberty Science Center and Morris Museum make New Jersey an ideal spot for a peaceful vacation.
How big is New Jersey?
New Jersey is the 11th smallest state in the United States, measuring approximately 8,722 square miles. It's bordered by Pennsylvania to the west; New York to the north and northeast; and Delaware to the east. To the south lies the Atlantic Ocean. The state is divided into four distinct regions: North Jersey, Central Jersey, South Jersey, and the Jersey Shore. North Jersey is home to major cities like Newark and Paterson, while Central Jersey features places such as New Brunswick and Princeton. South Jersey comprises many rural areas and beach towns, while the famous Jersey Shore is a popular summer destination for tourists from all over the world. Despite its small size, New Jersey boasts a great deal of natural beauty and plenty of cultural attractions. From mountains to beaches, historic sites to amusement parks, New Jersey is truly an amazing place!
Is New Jersey a Good Place to Live?
New Jersey can be a great place to live, depending on what kind of lifestyle you are looking for. It has some of the most beautiful beaches along the east coast and is a short drive away from New York City. There is plenty to do here year-round with festivals, concerts, outdoor activities, and more. The cost of living is also fairly reasonable, and there are plenty of job opportunities in the area. No matter where you live in New Jersey, you will be able to find something for everyone – from urban areas with great nightlife to rural parts with breathtaking nature scenes. With its diverse culture and attractions, New Jersey can provide a quality of life that many people enjoy.
Useful Video: This is Why New Jersey is Called the Garden State!
Conclusions
The nickname "Garden State" is derived from the state's long history of agriculture and farming. New Jersey has a rich agricultural heritage, with many farmers still supplying products for local markets and restaurants. The delicious produce grown here is one of the reasons why so many people enjoy living in New Jersey. There are also numerous parks, gardens, nature preserves, farms and more throughout the state that make it a great place to visit or live if you love being surrounded by lush greenery and outdoor activities. In addition to its reputation for excellent food, New Jersey also offers plenty of cultural activities, entertainment venues, shopping destinations and more – all part of what makes it such an attractive place to call home. Whether you want to take advantage of the great outdoors or explore urban attractions, New Jersey has something for everyone. In conclusion, New Jersey is an incredibly diverse and vibrant state with a lot to offer its residents. With its reasonable cost of living and ample job opportunities, plus all the other benefits listed above, there are many reasons why New Jersey can be a great place to call home.
---
References:
https://www.netstate.com/states/symb/seals/nj_seal.htm
https://foliargarden.com/why-is-new-jersey-called-the-garden-state/
https://www.nj.gov/agriculture/about/sba/cover.html
https://www.nass.usda.gov/Statistics_by_State/New_Jersey/Publications/More_State_Features/NJ-2021-Ag-Profile.pdf
https://www.bloomberg.com/profile/company/0172708D:US
https://www.britannica.com/topic/urban-sprawl/Alternatives-to-urban-sprawl
https://www.producebusiness.com/new-jersey-lives-up-to-its-garden-state-nickname/#:~:text=There's%20a%20good%20reason%20New,cranberries%2C%20sweet%20corn%20and%20asparagus.
https://www.twp.freehold.nj.us/390/Agricultural-History