Winter gardening can be a fun and rewarding experience. With the right planning, you can create a beautiful winter garden that will add color and vibrancy to your outdoor space throughout the colder months of the year. From evergreens to flowering shrubs and trees, there are plenty of options for creating an enjoyable wintry landscape in your backyard or other outdoor area. Here are some ideas to help get you started on designing your own winter garden.
How Do I Make My Garden Look Good In Winter?
One of the main keys to making your winter garden look its best is to select plants that are well-suited for the season. Evergreens such as conifers, hollies and junipers will provide a reliable presence throughout the colder months, lending structure and form to your winter landscape. Consider planting shrubs with colorful berries or evergreen trees like pines or spruces to bring added interest. Perennials like pansies, hellebores and primroses also make great additions, providing cherry blooms in shades of white, yellow, pink and purple when other plants have gone dormant.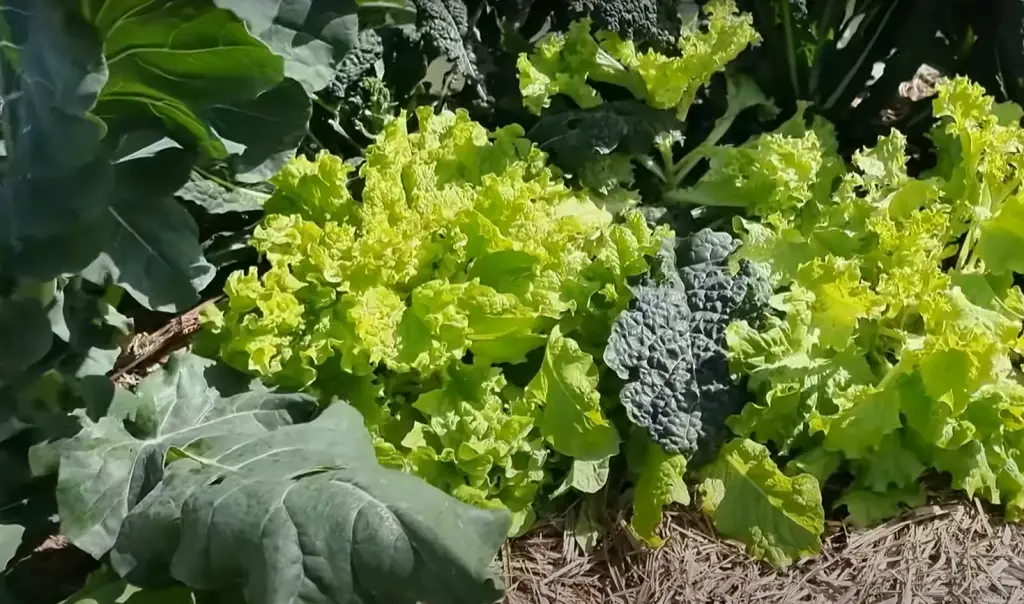 When it comes to adding texture to your winter garden beds and borders, ornamental grasses are a great choice. Planting grasses in groups can provide an attractive focal point, with their feathery texture and movement catching the eye even in winter's chill.
For a splash of color from November to March, go for flowering shrubs like witch hazel, viburnums and winter honeysuckles. These plants offer delicate blossoms throughout winter to brighten up your landscape as temperatures drop. Look for varieties that are native to your region for guaranteed success!
Finally, don't forget about the hardscaping elements of your garden—such as walls, fences, walkways and patios—that can help give shape to your outdoor living space in winter months. Winter-blooming vines like ivy and winter creeper, or evergreen shrubs like boxwood and yew, can be trained to climb walls and fences, providing vertical interest without obscuring your view. Pathways of stone pavers or gravel can help define outdoor areas within the garden and provide a pleasant spot for a winter stroll.
Combining plants with hardscaping elements is key to creating an inviting wintry landscape that you'll enjoy all season long. With some careful planning and thoughtful plant selection, you can create a beautiful winter garden that will bring out the best in your outdoor space during cold weather months. [1]
Some Great Winter Garden Ideas
Winter is a great time to get creative with your garden! From winter blooms to outdoor decor, there are plenty of options you can use to make your outdoor space look beautiful all year round. Here are some ideas for making the most out of your winter garden:
Contrast Creates Interest
One of the best ways to create a stunning winter garden is by mixing and matching colors and textures. Consider planting evergreens alongside colorful shrubs and grasses for an eye-catching look. You can also use different materials such as wood or stone to add texture, contrast, and depth to your winter landscape. Also, don't forget to add a few winter blooms like pansies or primroses for a splash of color.
Flowers In Winter
When winter comes, many people believe that their garden has to stay brown and drab until the warmer weather arrives. However, this doesn't have to be the case. There are plenty of flowers that can survive even the harshest of winters with a bit of extra protection from frost and snow.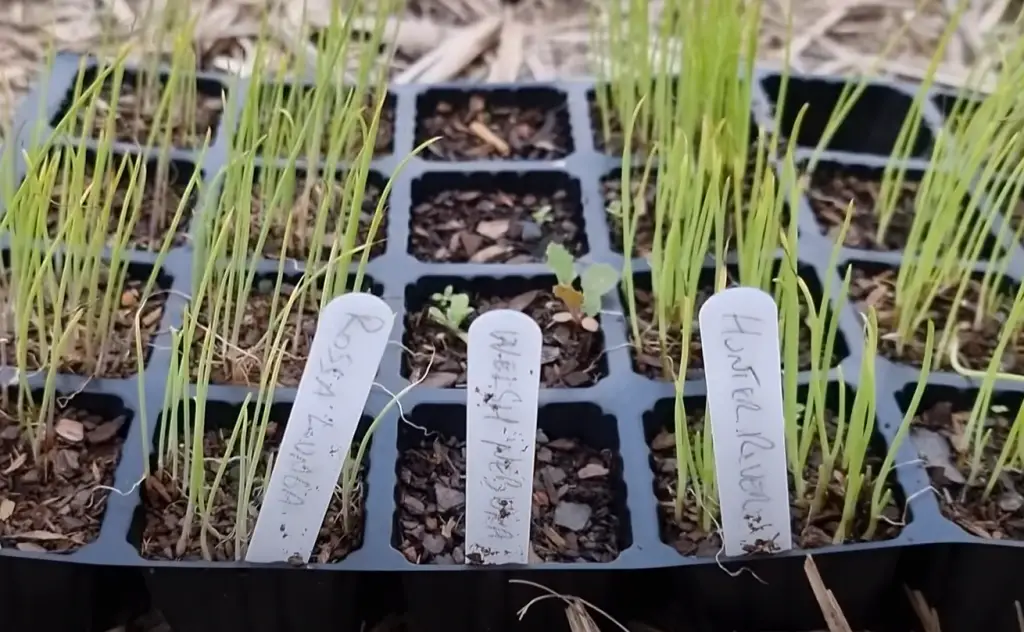 Flowers such as pansies, violas, primroses, daffodils and hellebores are all great choices for adding some color and life to your winter garden. If you live in an area where temperatures drop below freezing often during winter months, you may need to provide more insulation or use heated plant mats to keep your flowers safe and healthy. Additionally, mulching around flower beds will help protect them from extreme temperature swings.
Early Border Blooms
The change of season in winter brings with it a sense of freshness and anticipation. To welcome the cold weather, many gardeners choose to create a border of blooms that is both eye-catching and colorful. Planting early flowering perennials such as pansies, primroses, and snowdrops are great choices for creating this type of winter garden effect. The bright colors will add vibrancy even on the coldest days! For those who would like something more unique, there are also evergreen shrubs which can be used for additional texture and contrast. Adding these into the mix will provide visual interest throughout the entire winter season. [2]
Enjoy Foliage All Winter
Adding foliage to your winter garden can add a touch of life and beauty during the cold season. Some plants, like evergreens, stay green all winter long; while others like holly trees or shrubs are ideal for adding vibrant colors and textures that will brighten up your outdoor space. If you're looking for a way to bring texture, color and depth to your winter garden, consider adding some of these foliage options:
Evergreens like Coneflower or Japanese yew provide greenery all year round.
Boxwoods are perfect for low hedges in a formal landscape.
Shrubs like Rosemary and Lavender add fragrance and beauty.
Flowering trees like Magnolia or Dogwood are great for adding vibrant colors in the winter months.
Ornamental grasses provide texture and movement to your garden design.
Perennials That Hang On Through Winter
For those who don't want to give up gardening just because of the cold weather, many perennials can still brighten up your garden during the winter months.
These flowers are hardy, colorful and come in a variety of shapes and sizes to mix in with other plants in your garden. Other popular winter-friendly perennials include asters, hellebores, lavender and ornamental grasses. These plants will add texture and color to your garden even when there's frost on the ground. If you're looking for something more dramatic, try planting evergreens like junipers and boxwoods, which will keep their color all winter long.
Brighten Up Winter With Bark And Berries
Brighten up your winter garden with bark and berries! Bark can provide texture and interest in the landscape, even during the winter months. Trees like river birch, sycamore, or redbud have attractive bark that will stay colorful throughout the year. Adding some evergreen shrubs to your garden will also help keep it looking fresh and vibrant during the winter months, as many of these plants have bright berries to add a festive pop of color.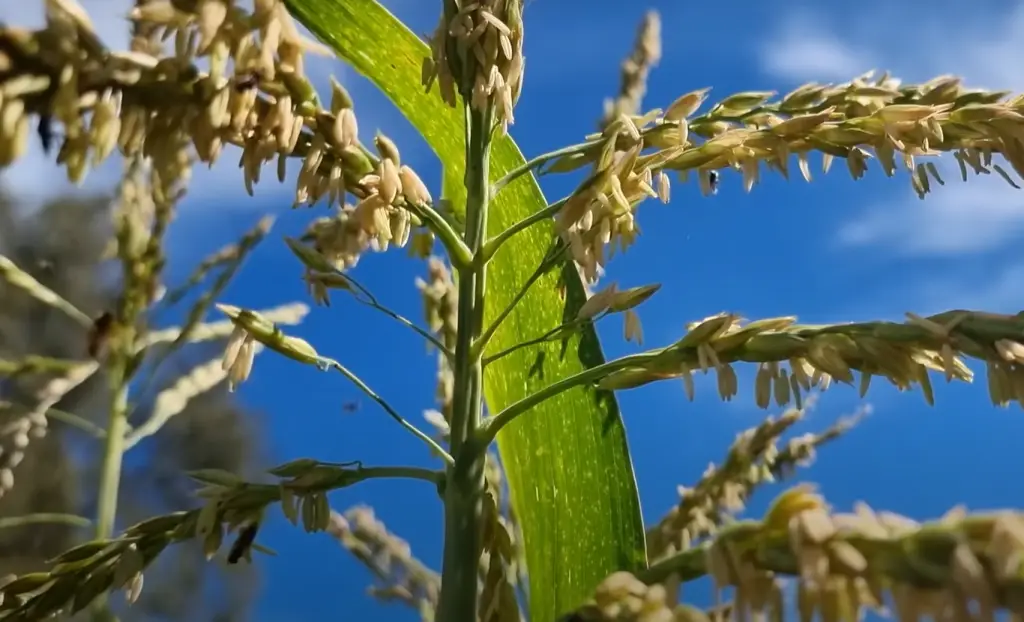 Add some vibrancy to your outdoor space with hollies, barberries, skimmias, and rowans – all of which bring a touch of cheeriness when paired with an evergreen backdrop. Don't forget about adding some winter-blooming flowers such as pansies, hellebores, and primroses. Colorful plants like these can instantly brighten up your winter garden and add a much-needed splash of color during the colder months. Plus, they're easy to maintain and will look great when paired with evergreen foliage or bark mulch! [3]
Winter Garden Delights
Gardening in the winter presents its own unique set of challenges, but with a little ingenuity and creativity it can be an incredibly rewarding experience. From stunning floral displays to edible gardens, there are so many ways you can spruce up your outdoor space in the colder months. Here are some great winter garden ideas that will bring life to your garden all year round.
Contained Wonderland
If you're looking for a unique and eye-catching way to bring some winter wonderland charm to your garden, why not try creating a contained garden?
Small evergreen shrubs like boxwood make great additions as their foliage will stay green throughout the year. Fill your container with bright flowers such as pansies or violas, which are one of the few plants that thrive in cold weather. You can also add seasonal decorations, like white twinkle lights for an added sparkle. Also don't forget to add a few edibles like kale or lettuce for the perfect winter garden.
Pretty Pedestal
Bring a little life to your winter garden with some pretty pedestal planters! Not only do they add visual interest and variety, but the height of the pedestals also helps the plants stand out in an otherwise monochromatic landscape. All you need is some large terra cotta planters, a few pieces of sandstone or granite for the base, and maybe some decorative stones to decorate around the edges. Fill each planter with your favorite evergreen shrubs or flowers and you'll have a beautiful garden that will last all year long. For added charm, hang baskets from shepherd's hooks around the perimeter of your garden for even more color and texture. Whatever combination you choose, these stunning containers are sure to create a vibrant look in any garden.
Window Into The World
Adding a window box to your windowsill is an easy and attractive way to bring a little bit of the outdoors in. A window box can be filled with winter-blooming flowers, evergreens, or miniature ornamental trees for a touch of nature even in the coldest months. To ensure success, choose hardy plants that are compatible with your hardiness zone and will do well during the winter season.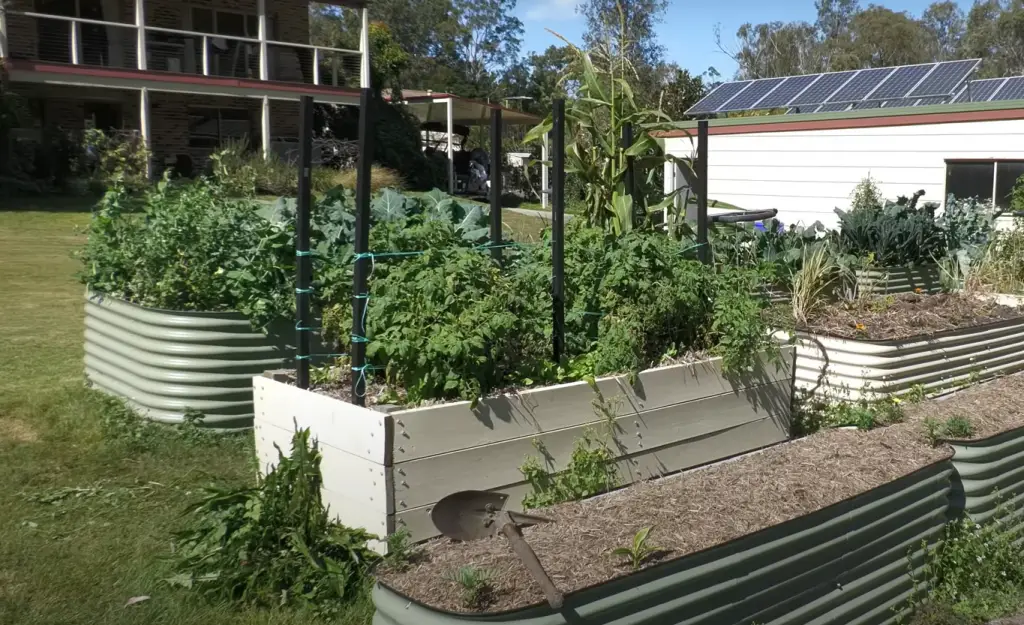 If you're feeling especially creative, build your own custom window box from wood or metal for a one-of-a-kind look. However, if you're looking for something a little simpler, pre-made window boxes are relatively easy to install and come in a variety of sizes and shapes.
Feed The Birds
There's nothing more enjoyable than watching birds flit around your garden in winter. To make sure they come back, why not set up a bird feeder? Make sure to use a suitable material and fill it with high-energy foods like sunflower seeds, millet or suet balls. This will give the birds the sustenance they need to survive the colder months. If you're feeling creative, why not create your own bird feeder using recycled materials like plastic bottles, lids or old jars? You can even add a few touches of paint and string to make it more attractive. [4]
Stand Tall
No matter the season, a tall tree or shrub can be a great addition to your winter garden ideas. Choose evergreen plants for year-round color and texture and to add height and structure. For colder climates, you'll want to choose varieties that are hardy in your zone so they will stand up to winters that look good year-round. Some popular choices for winter gardens include junipers, hollies, and pine trees.
Evergreen Joy
When the weather outside is frightful, a winter garden can be a delightful way to add some extra cheer. From evergreen trees and wreaths to colorful bulbs and hardy blooms, there are plenty of ways to bring joy into your yard even during the coldest months of the year. Also, don't forget about cozy seating areas and fire pits. Here are some great winter garden ideas to get you started.
Colorful Twigs
Bring winter cheer to your outdoor space with colorful twigs!
You can create a simple arrangement by gathering together several bunches of colored twigs in a vase or other container. Or you can get creative and use the twigs as decorations, such as creating a topiary or an arch around your garden gate. You can even hang the twigs from trees and doorways to truly brighten up your winter landscape!
[5]
---
FAQ
How do you build a winter garden?
Creating a winter garden is a great way to add beauty and color to your outdoor space during the colder months. To build a winter garden, start by selecting plants that are hardy in your region. Look for evergreen shrubs such as boxwood or holly, ornamental grasses, flowering perennials like hellebores or pansies, and annuals such as cyclamen or violas. Plant them in an area of your yard that receives full sun or partial shade, depending on the light requirements of the plants you have chosen. Add organic mulch around each plant to help keep moisture in and weeds out, then finish off with creative elements such as stones, birdhouses, statues or lighting. With proper care and maintenance throughout the winter, your garden will be a beautiful addition to your outdoor space.
What is the point of a winter garden?
A winter garden is a great way to keep your garden looking beautiful during the colder months of the year. It adds an extra layer of protection against the cold, and can also provide color and texture to a space that may be otherwise dull and gray. A winter garden can also help to provide food for wildlife during the winter, when they may not be able to find as much in their natural environment.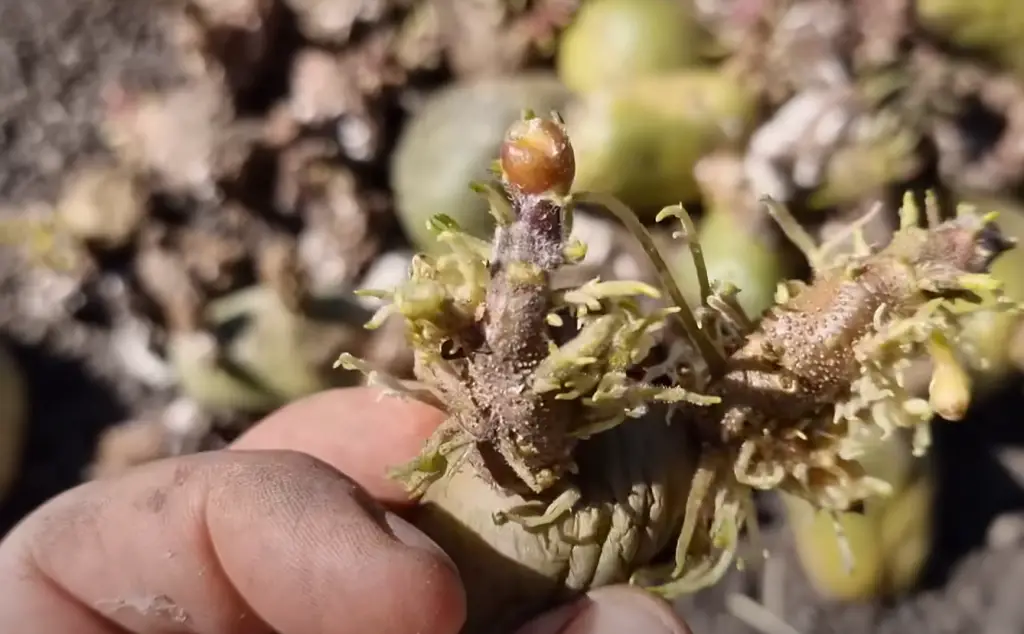 By creating a winter garden, you are helping to create a safe and healthy habitat for wildlife while also providing yourself with a beautiful place to relax and enjoy the outdoors. Also, winter gardens can be made up of a variety of plants, including evergreens, ornamental grasses and shrubs. These plants will provide color and texture all winter long, keeping your garden looking its best.
What is a winter garden in architecture?
A winter garden is an architectural feature of a building that allows the beauty and functionality of a garden to be enjoyed even in cold weather. Winter gardens are typically found in large conservatories or greenhouses, where they act as a buffer between the outdoors and indoors. This buffer helps to keep out the chill while still allowing natural light into the home.
Winter gardens may also incorporate elements such as glass roofs, which further insulate them from cold temperatures while also providing additional lighting for plants during darker months. Walls or barriers made of materials like stone or brick can help maintain temperature stability inside and create a more inviting atmosphere. Some winter gardens may even include heated floors or seating areas to make the space comfortable for visitors.
What is the easiest plant to grow in winter?
The easiest and most reliable plant to grow in winter is the hellebore. Hellebores are low maintenance, evergreen perennials that can handle cold temperatures without much protection. They don't require much fertilizer or water and they come in a wide variety of colors, shapes, sizes, and bloom times. Place these plants near a sunny window for maximum light exposure during the daylight hours. With just minimal effort, you'll be able to enjoy beautiful blooms all winter long! Another great choice for winter gardening is pansies. These cheerful little flowers thrive in cool weather and do well when exposed to direct sunlight for 4-6 hours each day. Pansies also come in a rainbow of vibrant shades so you can easily add a splash of color to any outdoor space. To keep them healthy, be sure to water them regularly and provide mulch for insulation during cold spells. Finally, ornamental cabbage is a great winter plant that adds texture and interest to your garden. This vegetable works well in containers or mixed in with other plants as borders. It's extremely resilient and becomes more beautiful throughout the colder months. Add some annuals like snapdragons or petunias for an extra pop of color!
What flowers are common in the winter?
Common winter flowers that can be used in a winter garden include calendula, pansies, viola, hellebore, flowering kale and cabbage. These flowers are hardy and can tolerate cold temperatures and frost. Other flowers to consider are snapdragons, sweet peas, cyclamen, daffodils and tulips. All of these flowers will add beautiful pops of color to your winter garden.
Is a winter garden expensive?
The costs of a winter garden can vary greatly depending on the size and complexity of your project. Generally speaking, you will need to purchase plants and other materials such as mulch and soil, along with any necessary containers or furniture.
You may also wish to hire someone to do the physical labor, which can add significantly to the total cost. On the plus side, many winter garden plants are fairly inexpensive and will last for several years if properly cared for. Additionally, once it is completed, a winter garden requires little ongoing maintenance compared to a traditional outdoor space.
What is a cold garden?
A cold garden is a type of outdoor space designed to thrive in cooler climates and provide an oasis during the winter months. While many gardens feature summer-focused plants, flowers, and other elements that do not survive the cold temperatures, a cold garden includes hardy elements that can endure winter's chill. Cold gardens often include evergreen shrubs and trees as well as perennials and annuals with unique shapes and textures for visual interest even when snow blankets the ground. A well-designed winter garden can transform outdoor spaces into tranquil retreats to enjoy all year round.
How do you start a winter garden seed?
Starting a winter garden seed requires careful planning and preparation. First, decide what type of plants you want to grow. Then select a location for your garden that has adequate sunlight, good soil drainage and access to water. Additionally, choose seeds that are suitable for the season in which they will be planted. Before planting, prepare the soil by clearing weeds and adding organic matter such as compost or manure to improve its structure. Then rake the soil until it is level and mark where your plants will go with stakes or string so that you can easily identify their locations later on. Next, check the instructions on the seed packet for information about how deep you should sow each type of plant in order to ensure successful germination.
Finally, sow the seeds according to the instructions and gently water them. Patience is key when gardening in winter as germination may take longer than it would at other times of year. Additionally, consider using row covers or cold frames to protect your plants from the elements if you live in a colder climate.
Is a winter garden good?
The answer is yes! Winter gardens are a great way to add beauty, color, and life to your outdoor space. They can be used to create an inviting atmosphere in any backyard or garden area. Winter gardens can also provide food for pollinators and beneficial insects that help keep pests away from your plants. Plus, adding winter flowers, trees, and shrubs can provide wildlife habitat and shelter during the colder months. Winter gardens also provide a great way to get creative. There are endless possibilities for what you can do with your winter garden. You could add seasonal decorations like string lights, bird houses, and snowman figurines. Or incorporate tall grasses, vibrant flowers, evergreen shrubs, and pine trees to create an interesting texture and color palette. And if you really want to go all out, you can add water features or sculptures for added interest. No matter how simple or elaborate your winter garden design is, the most important thing is that it brings joy! Plus, it's the perfect opportunity to appreciate nature during the colder months while being mindful of the environment around you. So don't let winter keep you from utilizing your outdoor space.
How often do you water your winter garden?
Watering your winter garden is important, but not as often as you would during the summer months. In general, it is best to water your plants deeply once a week or every other week. You may need to adjust this depending on the weather and soil conditions. It's also important to keep an eye out for signs of overwatering such as drooping leaves or yellow foliage.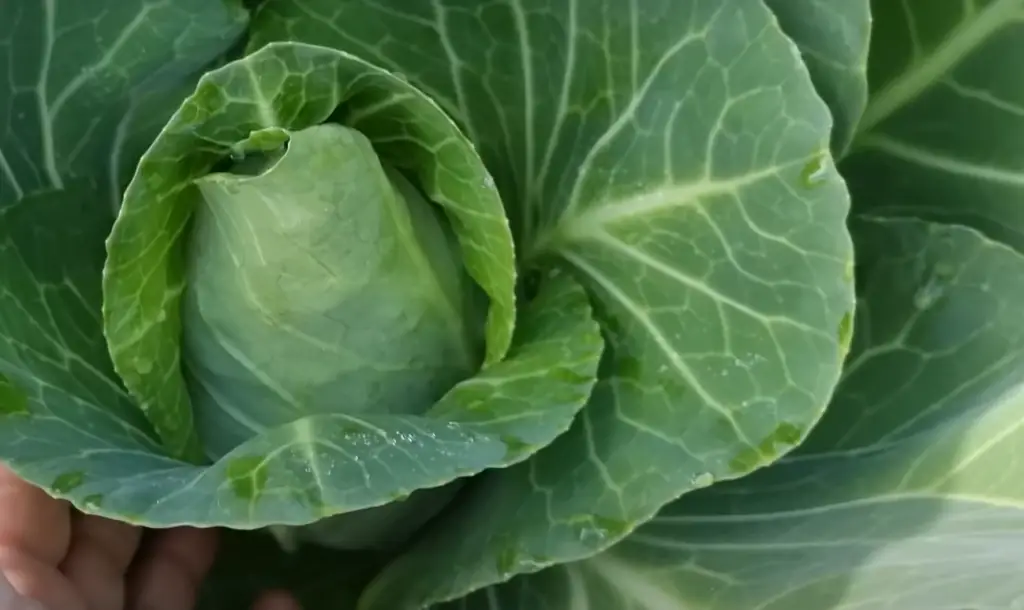 If you notice these signs, be sure to give the plant less water until it recovers. To ensure that your winter garden stays healthy and vibrant, don't forget about mulching! A layer of organic mulch around each plant will help retain moisture in the soil and prevent weeds from popping up. Additionally, it will add nutrients to the soil and help your plants thrive. Lastly, be sure to inspect the winter garden regularly for any signs of disease or pests.
Useful Video: Winter Garden Design Ideas for the Modern Home
Conclusion
No matter what your style or budget, there are plenty of winter garden ideas to explore. Consider adding some color and texture to your outdoor space in the colder months by planting evergreen shrubs and trees, adding a fire pit or seating area, and incorporating colorful flowering plants that enjoy cooler temperatures. Adding different types of hardscaping elements such as raised beds, pathways and retaining walls can also help to bring structure and visual interest. With a little creativity, you can transform your garden into a beautiful winter wonderland!
---
References:
https://www.homesandgardens.com/ideas/winter-garden-ideas
https://www.gardengatemagazine.com/articles/flowers-plants/combos/winter-garden-ideas/
https://www.bhg.com/gardening/design/styles/10-winter-garden-delights/
https://www.idealhome.co.uk/garden/garden-advice/winter-gardening-ideas-212189
https://www.hgtv.com/outdoors/gardens/planting-and-maintenance/winter-gardening-ideas